Professional photo printing elevates your images by adding another dimension that screens just can't deliver. Plus, even in the digital age, printing your photographs can bring business benefits – prints can be sold, displayed in galleries, entered into competitions, and more.
Millions of stills and videos are posted every day on Instagram alone – many of them taken on smartphones and viewed briefly on mobile device screens. Canon Ambassador Clive Booth says that photography is inevitably being devalued, but that single beautifully printed images offer a valuable contrast to crowded social media feeds.
"Nobody's going to hang social media on the wall. It's the sheer amount of content that is pumped out by the month, by the minute, by the second, that's making a print that much more special," points out Clive, who spent 20 years working as a graphic designer before becoming a professional photographer and filmmaker. "Print is tactile. Print is personal. There's a definite perception of quality associated with print… I have handed people prints and it has been quite powerful to see their reaction."
In contrast to the fleeting experience of images on a screen, people also recognise that a quality printed photo is for keeps, says Clive.
To get pro-quality and increased creative control over your printed photographs, it might be time to upgrade to a pro photo printer to produce your own. Canon Inkjet Specialist and printing expert Suhaib Hussain emphasises the importance of quality. "When photographers realise they need the best quality with full control of how the image is produced, a professional printer is a must," he says.
Here, Clive and Suhaib give their expert advice on how to produce professional photo prints yourself, and the benefits of creating a streamlined workflow that stays in-house.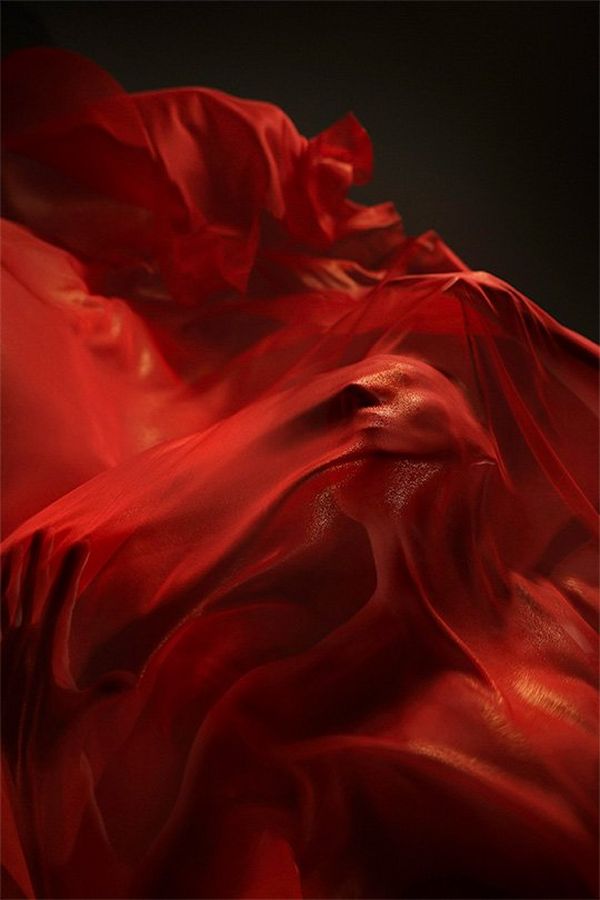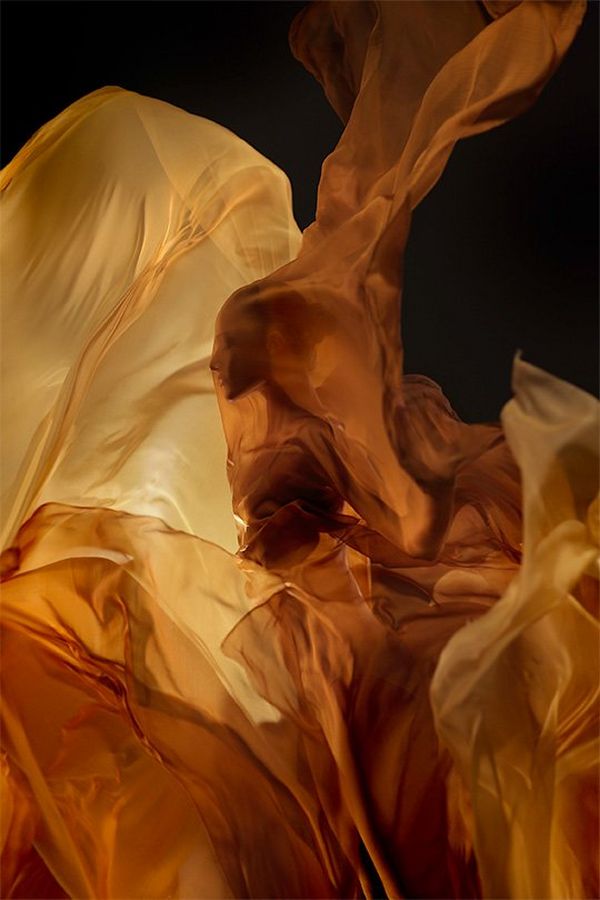 1. Maintain control by printing photos yourself
When photographers start requiring printed images, it's common to outsource printing. Doing your own printing can seem daunting, and there are so many options available that it can seem easier to outsource. But in the long run, this can be expensive and time-consuming, particularly as your requirements become more rigorous.
"Outsourcing can be expensive, and you don't have the same level of control," Clive says. "Often what you get back from the lab might not match what you're seeing on the screen."
For his print workflow, Clive always works with original RAW image data to give him maximum control in editing. This gives him the best chance to produce prints with the colours and detail as he intended.
Suhaib agrees. "When photographers are required to deliver a print in the best quality while being most accurate in colour reproduction, they then start to think about taking control of the printing process themselves," he says.
"What separates those who need a pro-level photo printer is the need to deliver prints at the highest standard, as well as increased longevity of prints and accuracy of the prints. There may be a need to sell their prints, or provide them for exhibitions, galleries, or competitions, so photographers need assurance of both quality and longevity."
Taking control of the printing process also makes the end product more personal. "Most importantly, a print should represent what the photographer originally captured with their eyes or camera and how they intended the image to be seen by others," Suhaib adds. "To achieve this, it is always best to control the printing yourself, and to use a photo printer capable of delivering high-quality prints."
Canon's Print Studio Pro plug-in provides the perfect workflow link between your image and the finished printed product. This unique software, designed specifically for Canon pro photo printers, enables you to fine-tune the image, helping you to achieve expert-quality photo prints with ease. Print Studio Pro enables you to view a live preview of your final printed product and how it changes depending on the media or paper type, giving you more control when producing a print.
2. Calibrate your screen and colour-manage your workflow
"One of the biggest problems people can have, and one that's very common when they first start printing, is that actually what you see on the screen isn't what you see on paper," says Clive. "There are two reasons for that. One is colour temperature – if your screen is too cool (blue) or too warm (yellow). The second thing is the brightness level. If, for example, the screen is set really bright, you might make a print that's really dark."
For this reason, it's vital to calibrate your screen, and ideally adopt a workflow that's colour-managed end-to-end, from camera to printer. "You can do that very simply and fairly cheaply with a calibration kit," Clive says, or you can invest in a top professional-level colour management system, which enables you to create custom camera, monitor, projector, and printer profiles, for the most accurate and consistent colour calibration and profiling from capture to view to print.
This is one of the biggest advantages of professional prints overviewing photos on screen. "I can't control everybody's screens. But I can control both the brightness and the colour temperature on a print," Clive continues. "And I know that when I hand somebody a print, it's exactly how I want that picture to be seen."
3. Assess the financial benefits of pro photo printing
A top-of-the-range colour management system is not cheap, but it can be worth the outlay if you plan to do a lot of printing. It will save you wasting time and costly paper on repeated test prints. "So you're basically saving money, saving paper, and saving time by having this colour-managed workflow," Clive points out. "It's very important."
"The initial investment in a printer, relatively speaking, I don't think is that much," Clive says. Even if you don't require a comprehensive colour-managed workflow yet, a professional photo printer can be a smart investment.
"The imagePROGRAF PRO-1000 is great because it's got a small footprint on a desk and it delivers a full edge-to-edge A2," Clive says. "It's economic, based on the fact that the cartridges are bigger, and it's relatively quick.
"If you're looking at selling your own prints, then the imagePROGRAF PRO-1000 is definitely the way to go in terms of economies of scale. An individual print is relatively cheap to produce compared to what you might sell it for, which could be several hundred pounds [or Euros]." Clive calculates that in the UK, with his setup, the cost for an A2 print on an imagePROGRAF PRO-1000 on Canon Pro Platinum Paper is less than 2% of this potential selling price. If he uses 285gsm Hahnemuhle fine art pearl paper, it still costs under 3% of this sale price to make a print that will last for years.
Require a smaller and lighter-weight desktop photo printer? The A3+ Canon imagePROGRAF PRO-300 joins the imagePROGRAF PRO series to offer the pro-level features of the large-format printers in a compact package.
"With the launch of the A3+ imagePROGRAF PRO-300 we now offer a range of pro photo printers that can print up to 60-inches (152cm) wide with the same print technology, software, ink, and processor incorporated into all the models," says Suhaib.
4. Don't underestimate the importance of paper choice
Choosing the right type of paper for your photo print is extremely important; it's comparable in importance to lens choice when taking the photograph, according to Canon print expert Suhaib.
"Matte paper tends to be good for an image with a softer colour palette, as well as black and white images, or desaturated images. Semi-gloss or luster is good for high-contrast, detailed, and saturated images. Super glossy works well for vibrant images," he says.
If you want to get creative with different paper types, Print Studio Pro enables you to add the ICC paper profiles for each type you want to use, Clive adds. "If you're using Canon paper then the profile will be installed already. In Print Studio Pro you also have a soft proof capability. If you have a calibrated monitor, you can get a very good emulation of what the [printed] image is going to look like through the soft proof, using the paper profile."
5. Consider the advantages of a Canon pro photo printer
If you want to create a streamlined, seamless workflow then it's worth considering matching your printer to your camera. Canon's printer technologies are designed with an understanding of what Canon cameras are delivering. "If both your input and output is Canon, then you've got the additional advantages of HDR printing and sharpening within the printer," Clive says. "The prints look almost three-dimensional."
Canon's professional photo printers incorporate advanced technologies to address common printing problems and meet the most exacting needs. For example, Suhaib points out, "the imagePROGRAF PRO-1000 has a nozzle misfire compensation system built-in, which will utilise spare nozzles if one nozzle becomes clogged, to prevent banding. There's also a vacuum paper feeding system built in to ensure smooth paper feed of a variety of paper types and weights."
The imagePROGRAF PRO-1000 uses micro ink droplets to improve the precision and detail of your print, which combined with the Chroma Optimiser technology means you are able to get accurate ink droplet placement and a reduced "bronzing effect" in the final product.
Like other Canon pro photo printers, the A3+ desktop imagePROGRAF PRO-300 has separate ink lines to the print-head for photo-black and matte-black, so can seamlessly switch between them to suit the media you've chosen, which eliminates waste and improves productivity.
"The print head has dedicated nozzles, so there's no ink flushing when switching media," Suhaib says. "This means there's no wasted ink or associated downtime, which can really add up."
Suhaib adds that "pro printers all tend to have wider colour gamuts by using more inks, allowing for a wider range of colours to be reproduced in a print, more accurately representing an image captured. Also, pro printers tend to support larger paper sizes and a variety of paper formats, allowing for photographers to create impact with their prints in larger sizes, as well as creating different tones using variety of paper types."
Of course, your choice of inks will also have a bearing on colour accuracy, saturation and longevity. "Canon's newly formulated Matte Black and Photo Black inks ensure high-density blacks on both matte paper and photo papers respectively," Suhaib explains.
With a pro photo printer, good quality inks, paper, and careful preparation, you'll have beautiful prints to stand the test of time. "A print is archival – it'll last for a minimum of 150 years," says Clive. "If people respect your work, the best thing you can give them is a print."
6. Add monochrome printing to your repertoire
If you want to print black and white photos regularly, then you need a printer that's suited to the task. Most professional photo printers have dedicated black inks for switching between glossy and matte media plus at least one grey ink for stunning black and white photos. Canon printers including the 10-ink A3+ Canon imagePROGRAF PRO-300 can also print borderless for a fine art finish.
Printers in the imagePROGRAF PRO series, such as the Canon imagePROGRAF PRO-300 and Canon imagePROGRAF PRO-1000, use LUCIA PRO inks made from pigments encapsulated with a synthetic resin, which gives them greater resistance to fading than dye-based inks.
The Canon imagePROGRAF PRO-300 is also the first in the series to feature a newly formulated Matte Black ink with fine micro ink droplets. "These smaller resin-coated droplets result in a higher black density, which enables deeper blacks and incredible shadow detail when printing in monochrome with fine art media," says Suhaib.
"The imagePROGRAF PRO-300 in particular is great for monochrome printing, thanks to the optimised matte black ink, which takes fine art monochrome printing to another level."