TOP 5 ACCESSORIES YOU NEED FOR A STUNNING RGB GAMING PC
AN INTRODUCTION TO RGB LIGHTING: WHAT YOU NEED
A gaming PC that reflects your personality and preferences is incomplete without some good 'ol RGB lighting to spruce it up. Yes, we know, it's not for everyone, but for the majority out there, RGB does get a thumbs up. However, there's an extremely fine line between a tacky RGB setup and a gorgeous one. Simply throwing in a few components and LED strips and lighting them up just isn't enough.

We're here to guide you through the various components and accessories that you can use to light up your battle station ensuring that all the various parts work in synergy, and most importantly, make your setup look stunning.
MSI Mystic Light Sync
To get started, you need to ensure that you have a software utility that offers the flexibility and functionality to control and synchronize all the lighting in your system.

From changing your MSI motherboard lighting to controlling the RGB LED strips connected to your PC, MSI Mystic Light 3 gives you fine-tuned control over every aspect of lighting that you could want. What's more, the intuitive interface allows you to set even the most complex lighting patterns without much effort.


RGB and ARGB Headers
When you're buying RGB components, you're bound to run into these terms sooner or later. Not only are they functionally different but they are visually quite distinct too. This makes understanding the distinctions between them quite critical. RGB or ARGB headers are used to connect RGB LED strips and other RGB accessories to your PC.

However, an RGB header (usually a 12V 4-pin connector) can only control colors on a strip in a limited number of ways. For example, multiple colors on different parts of the strip aren't possible – severely limiting the lighting choices at your disposal.

Here's where ARGB headers come into the picture. An ARGB, or Addressable RGB, header (usually a 5V 3-pin connector) is equipped with an IC (Integrated Circuit, also sometimes referred to as a microchip) to provide much better flexibility with regards to lighting options.

It allows you to enjoy a plethora of lighting effects including, but not limited to, multiple colors on a single LED strip, multiple color changing patterns on a same strip or in sync with other strips connected to ARGB headers.

Meetion G3325 Hades Gaming Mouse
Cool and ergonomic appearance is born for gaming
The Meetion G3325 Hades Gaming Mouse full curves design is for the right-handed control mouse, to ensure have a good feel when in battle.
Streamlined design
Perfect streamline design through constant testing The Hades fit the palm of your hand can get a comfortable feel
High-quality optical sensor
Combine with a powerful optical engine to achieve accurate tracking and speed, easy to controllable and lock enemy.
Aluminium alloy footpad
Steady and non-slip Aluminium alloy can reduce friction coefficient, smooth and controllable when moving
Easy to score, support marco programming
Support marco, edit the command you want, only one click can make a series of actions.
BEST GAMING LAPTOP BRANDS AVAILABLE FOR 2020
Alienware: 
Known for its distinctive spaceship design complete with out-of-this world lighting, Alienware does a solid job of offering value while still delivering high-end specs. However, outside of its predetermined configurations, there isn't much room for customization. The company typically offers a 1-year warranty with on-site service after remote diagnosis.
Asus: 
Branded under the company's Republic of Gamers series, the company's laptops have a sleek, stealth fighter design with an impressive set of specs. However, Asus doesn't offer much in the way of customization. As far as the warranty, the Taiwanese tech giant typically offers a 1-year international with accidental damage coverage and a 30-day zero-bright dot protection with 24/7 tech support.
Lenovo: 
Lenovo laptops are synonymous with understated design. But beneath the plain-Jane looks lie surprisingly high-quality specs that won't put a dent in your bank account. You can expect 4 to 5 configurations of each model and a 1-year warranty.
MSI: 
One of the most innovative companies, MSI is known for its hulking, red-dragon-themed 17-inchers as well as its svelte 15-inch notebooks. MSI isn't afraid to slap four SSDs and a mechanical keyboard with a digital touchpad into a system. MSI gives its customers a 2-year limited warranty.
OriginPC: 
OriginPC's default design typically won't turn heads, but they are the go-to-guys when it comes to customization. From custom paint jobs, thermal compounds to a TV Tuner, as long as you have the money, the sky's the limit. OriginPC's standard warranty offers lifetime 24/7 tech support and even offers a dead-pixel warranty in case of a defective display.
Razer: 
Like MacBooks for gamers, Razer's all-black laptops are some of the lightest and slimmest on the market. The only configuration options provided are for storage size and display resolution. The company has a 1-year limited warranty for all of its products.
Gigabyte/Aorus 
Gigabyte and its high-end subsidiary Aorus offer a diverse lineup of gaming systems. Where Aorus laptops are svelte, lightweight powerhouses with high-end specs while Gigabyte systems tend to be bulkier, more colorful and less expensive. All Aorus laptops and selected Gigabyte systems have two-year limited warranties while the remaining systems only come with 1 year.
HP
You wouldn't immediately associate HP with gaming laptops, but the company has been making steady strides in the industry with its Omen series. HP's gaming laptops come standard with one-year limited warranties that include free shipping when your system needs service.
Acer 
Acer has a well-rounded lineup with a mix of budget notebooks like the Aspire VX 15 and purely aspirational machines like the Predator 21 X, as well as everything in between. The company backs its gaming laptops with a one-year limited warranty that requires you to pay for the cost of shipping it to the company for service.
Graphic Card Buyer's Guide 2019: What to Look for When Buying a GPU
If you're looking into building or buying a powerful gaming rig, you will need to pay close attention to the graphics card. The graphics card is the most important component in a gaming PC. But buying a GPU can be a challenging task because there is so much to consider, from the type of the monitor you're using to the size of your chassis and more.
But it doesn't need to be that tough. If you know your budget, PC requirements and performance goals, you're already a step closer to finding the perfect graphics card for your needs. Our GPU buyer's guide will explain the nitty-gritty surrounding graphics cards and shed light on the key features to look out for when making a buying decision.
Performance You Get at Various Budgets
With price comes performance, especially when it comes to GPUs. A good GPU will enable you to play recent games at smooth frame rates. But a great GPU will enable you to play those games at a higher resolution as well as perform high-end creative work, like 4K video editing flawlessly. You'll find such GPUs on the higher price bracket.
What to Look for When Buying a Graphics Card
As mentioned earlier, there are many manufacturers in the market today, like Asus, EVGA, Gigabyte and more who make their own brands of graphics cards. These cards are all powered by either Nvidia or AMD GPUs.
However, they differ from each other in terms of memory type, heat sink used, speed, bandwidth and more. Knowing how each of these components work can help you choose the perfect card for you. Here are the things to look for when buying a graphics card.
1. Compatibility
2. Platform
3. Memory and Bandwidth
4. CUDA Cores (Nvidia) or Stream Processors (AMD)
5. TDP Values
What To Look For In A Gaming Mouse
What Makes A 'Good' Gaming Mouse?
"Good" is a subjective term, it's important to realize that a good mouse is one that works well with your personal playing style, and most importantly, feels comfortable to use. What works well for one person may not work for another.
To summarize, a good mouse will bring out your best gameplay and should help you to achieve your best gaming performance.
Here's how to find a good mouse for you:
Step 1: Determine Your Grip Style
Why it matters: The type of mouse grip you use will determine the shape and weight of mouse that you find most comfortable.
Step 2: Determine Your Play Style
What type of games do you play?
Why it matters: The type of games you play will determine what kind of features you place importance on in a mouse, and which parameters you are not willing to compromise on (e.g. additional mouse buttons, glide quality, click feel. Mouse jitter matters a lot in FPS, but not so much in MMO).
Step 3: Pick A Mouse
When it comes to a mouse, technical specifications are not everything. Our philosophy for choosing a good gaming mouse is to:
Shortlist a few well-known/respected brands
Check out their available mouse products
Pick a mouse that looks and feels comfortable, and has any extra buttons/functionality that you need
Verify technical specs will suit your needs
Step 4: Verifying Technical Performance
Once you've selected a prospective mouse that you think you like the look and feel of, it's time to verify its technical specifications to ensure it will perform to your needs.
MSI - Award winning motherboards
MSI offers the award-winning and best gaming motherboard lineup, covering from the latest Intel X299, Z390, H370, B365, B360, H310 to AMD X399, X570, X470 and B450 gaming motherboard. In order to help gamer build the best PC for gaming, MSI provides the best motherboard with various features such as easy overclocking design, advanced cooling solution and addressable RGB LED, ensuring gamers the smoothest gaming experience.
PRE-INSTALLED I/O SHIELD
Featuring the pre-installed I/O shielding, makes your installation process easier and safer. The patent-pending design protect your I/O ports also prevent electrostatic discharge damage, makes your motherboard a strong gaming foundation
CORE BOOST
Core Boost technology combines MSI's premium layout and optimized power design which allows for faster and undistorted current delivery to the CPU at pin-point precision. Not only supporting multi-core CPU, also creating the perfect conditions for your CPU overclocking.
STAY COOL FOR ULTIMATE GAMING PERFORMANCE
Cooling your PC is essential for reliable performance. MSI motherboards feature excellent power design with solid and heavy heatsink. We've made sure to include enough fan headers with full control to allow you to cool your system any way you want.
MYSTIC LIGHT
MSI Mystic Light provides you complete control of RGB lighting of your PC in one software, including your RGB motherboard / graphics card and PC case lighting. With Mystic Light Sync compatible products, you can build the all around RGB PC to your whole gaming setup.
21st of March Maverick Gaming is hosting a Call of Duty Tournament + a 24 hour LAN for the day at Maverick Gaming Center in Sandton – Rivonia.
Book your seat today. Click on ticket
The saying goes: out with the old, in with the new. For the custom-engineered Thronos, this means putting you where the action is: right in the motorized cockpit. So take a seat, enjoy some in-your-face gaming and immerse yourself in the cozy confines of its mechanized cocoon-like cabin. Your Thronos awaits.
ONE-CLICK TRANSFORMATION
---
Use the Control Pad to lower the Scorpion Arch and usher you in to an all-consuming panoramic view.
Triple Display Setup
---
Three curved Predator displays dish out fast, fluid frames that envelop you with their peripheral-filling embrace.
DEEP IMPACT HAPTICS
---
Feel the in-game sound through bass-driven vibrations, whether it's the snap of a branch or a rocket fired at a demonic horde.
Total command over how you play is yours via the Control Pad. This includes Zero-G recline, complete ergonomic integration and your peripheral-bearing keyboard tray.
A customized Predator mouse pad spans the length of the mechanized Keyboard Tray which now acts as the haven for your Predator keyboard and mouse.
Thronos defines itself with cold, black metal shaped into a hardened exterior. Iconic cutouts along the entire body allow chilly RGB to usher forth, lighting up the darkened shell of the machine.
Riot Games announces League of Legends card game Legends of Runeterra
League of Legends is the title that built Riot Games' reputation and esports scene. Now, the studio is releasing another game that takes place in the same universe: a card game. Legends of Runeterra will be a competitive card game that takes place in the League of Legends universe, drawing from the cast of characters and items to provide a whole host of cards for players to collect, draw, and play.
Runeterra is the place where the lore of League of Legends unfolds, containing several unique regions with their own distinct themes and champions. This provides a pretty wide range of visual and gameplay inspiration for Legends of Runeterra cards, and we got to see a few of them in action during the reveal, including Draven, Garen, Fiora, and Teemo.
Demacia, Noxus, Freljord, Piltover, Zaun, Ionia, and the Shadow Isles will be featured locations, so expect champions to come from these regions or be related to them. While some characters will be familiar from League, some won't be, but they'll all be from the world of Runeterra.
Cards will be unlocked by picking a region and playing games, accumulating points to unlock more and more loot based on the region. Your preferred region can be changed whenever you want. The developers stressed during the stream that you will not have to pay for randomized packs to unlock cards in this game.
This isn't the first big game that's taken its IP to the card game arena. Hearthstone is a successful spinoff of the World of Warcraft lore, and Dota 2 attempted to create a competitor with the 2018 release of Artifact.
Closed beta applications will open after the League of Legends anniversary celebration concludes. Players can visit the official site to register their accounts.
G

EFORCE RTX 20

NVIDIA® GeForce® RTX is powered by NVIDIA Turing™, the world's most advanced GPU architecture for gamers and creators. Get truly next-gen performance and features with dedicated AI and ray tracing cores for the ultimate experience.

GET SUPER POWERS

Now the new GeForce RTX SUPER™ Series has even more cores and higher clocks, bringing you performance that's up to 25% faster than the original RTX 20 Series. It's time to gear up and get super powers.
ADDITIONAL FEATURES AND BENEFITS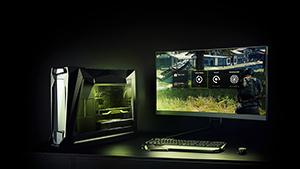 GEFORCE EXPERIENCE
Capture and share videos, screenshots, and livestreams with friends. Keep your drivers up to date and optimize your game settings. GeForce Experience™ lets you do it all. It's the essential companion to your GeForce graphics card.
GAME READY DRIVERS
Get the highest level of performance and the smoothest experience possible, from the moment you start playing.
DIRECTX 12/DXR
Enables developers to add amazing graphics effects to Microsoft Windows-based PC games. GeForce graphics cards deliver advanced DX12 features such as ray tracing and variable rate shading, bringing games to life with ultra-realistic visual effects and faster frame rates.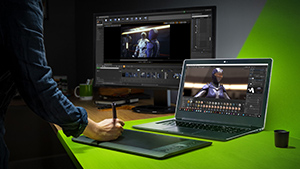 A new age of creativity is upon us, with the creative apps you depend on moving faster than you ever imagined. NVIDIA GPUs accelerate your work with incredible boosts in performance. Welcome to NVIDIA Studio and your new, more creative, process.
TIPS
4 Ways to Tell If Someone Was Snooping on Your PC.
Has someone secretly used your PC? What have they been looking at? Nearly everything you do leaves some kind of trace on a computer. You just need to know where to go in order to find that evidence.
Knowing where to start can drastically reduce the amount of time it takes to find the culprit. Here's how you can tell if someone logged into your computer without your permission.
1. Check Recent Activities
2. Check Recently Modified Files
3. Check Your Browser History
4. Check Windows 10 Logon Events
The latest attempt from Call of Duty maker Activision to capitalize on the battle royale (BR) trend arrived on Tuesday, in the form of a new free-to-play mode called Warzone. Available inside the latest Call of Duty: Modern Warfare or as a standalone download, Warzone contains everything we've come to expect from a BR game: one gigantic map, large player pools (up to 150 in this one), and a last-person-standing contest to see who can survive the competition.
But its most surprising element is not just that it's a bold free-to-play gamble for publisher Activision, but that game developer Infinity Ward has remarkably found ways to make the BR genre even better. Warzone is great because, like Respawn's Apex Legends, its creators recognize that these games can be playgrounds for experimental design ideas and boundary-pushing takes on competitive online multiplayer games. And unlike the uninspired Blackout, the initial Call of Duty BR that was bundled with 2018's Black Ops 4, Warzone displays a number of unique ideas that could very well inspire the rest of the field.
The most prominent of the changes present in Warzone is how it lets you reenter the game once you've died. In many BR games, once you go down, you're out. This was true of the earliest takes on the genre, and permadeath became a pillar of these experiences once Playerunknown's Battlegrounds (PUBG) first introduced the 100-person lobbies and shrinking storm circles that have become hallmarks of the genre. But it's also unpleasant for most players. Nobody likes sitting idle for many minutes at a time while their friends carry on. Apex Legends introduced reviving and Fortnite later adopted Respawn's approach, and it's made BR games more accessible and less of a slog to play.
But Warzone goes a step further. Once you die in Warzone, your character is sent to a gulag where you enter a queue to fight one other human player in an adapted version of Call of Duty's Gunfight game mode. You enter with a limited loadout, and you have only one life. If you succeed, you're spawned back into Warzone with your teammates. But there are a couple other ways you can keep yourself from exiting the game for good.
You can purchase an in-game self-revive kit from one of the many scattered buy stations around the map using currency you earn only during the match. Those kits will let you heal yourself to full once you're downed by an enemy but not fully out of the game. Those same stations will also sell redeployments, meaning you can revive a teammate even if they've lost their gulag fight already.
The end result of all of these small touches is an excess of second chances, which is rare for the BR genre. Yes, it means the team you thought you were going to wipe out can get back on its feet very quickly and potentially turn the tables. But it creates a level of controlled chaos that is perfectly fitting for Call of Duty and exhilarating to see in action.
A typical match will involve you and your teammates getting knocked down, inevitably being finished off, fighting through the gulag, reviving yourself and one another, and redeploying any stragglers from the buy station. At any given moment, you might be on your own and stealthily trying to sneak to safety, or traveling by helicopter or ATV to escape a fight that didn't go your way so you can regroup and revive. The fast-changing rhythm of Warzone turns even the simplest five- or 10-minute stretches of the mode into an odyssey of memorable moments, as there are just so many options to tilt the scales in your favor or to suddenly find yourself surrounded on all sides.
Helping facilitate this rollercoaster structure of Warzone are its health and armor systems. Much like how Apex Legends introduced fast healing to make its gunfights more hectic, longer-lasting, and ultimately more rewarding, Warzone ditches the armor and health system of pretty much every other BR game. Instead, you have a regenerating health bar and a standard armor bar that can be refilled up to a max of three plates.
This is somewhat similar to how it worked in Blackout, but it functions especially well in Warzone given how often you're reviving your teammates and bringing yourself back from the brink. Not having armor or running low on health is basically a death sentence in Apex, Fortnite, and PUBG. But in Warzone, you don't have to worry about that — health regenerates quickly and armor is easy to find and share with teammates.
This makes the playing field much more level, and it lets you play smarter than your opponents through a mix of better positioning, teamwork, and use of in-game items. You won't lose because someone had purple or gold armor and you had just a blue or gray vest, or because you ran out of bandages and Fortnite's med kit takes a whole 10 seconds to activate.
Looting is also much improved in Warzone. There are no backpacks or convoluted inventory systems. You can hold two firearms at a time, and there are clear and visible caps on the amount of armor, ammo, and grenades you can hold that fill automatically without having you manage a grid of items. Attachments are determined by weapon rarity, so you don't have to worry about finding that one scope you need or making sure you can actually use that sniper rifle you found from a distance. If you want to drop something for your teammates, it's a quick press of the down button on the D-pad to pull a single row overlay for ammo, armor, and cash.
There are in-game perks you can find that give you a combat edge, like Dead Silence and Recon Drone from the main Call of Duty games. There are also kill streaks like UAV radar and missile strikes you can purchase from the buy stations that can make you much more deadly. Those perks and streaks fill up two slots next to your grenades and can be used only once before you have to find or buy them again. And in an amazing twist, Warzone also includes random supply drops that, instead of revealing rare items like in other BR games, let you choose from an existing loadout you've created for the main Modern Warfare game. That gives lucky players the opportunity to sport their favorite guns (with their favorite camo skins) and even character perks, which can't be acquired any other way.
But that's pretty much it. It takes just one game to get the hang of how the whole system works, and you'll find that you spend a lot less time poring over an inventory screen in Warzone than in any other BR.
My only concern with my early time playing Warzone is that, like Blackout before it and to a lesser extent Apex Legends, it's too straightforward to avoid growing stale after just a few months. Part of what makes a great BR game so gripping is that it has a core loop that is satisfying to run over and over again, and that the difficulty level means you'll only win a tiny percentage of your games. But once you've claimed your first win, the rewards from doing so start to diminish.
That's why Fortnite has transformed into a giant virtual amusement park of sorts. That game is more about keeping its players busy with new activities to try, challenges to complete, and cosmetics to unlock than it is about incentivizing players to win. And victory only becomes more elusive the longer a BR game exists and the more skilled the player base becomes.
Warzone could fall into the same trap as Apex, where it just can't keep up the pace of development that Epic has set with Fortnite and it falls to the wayside as just another shooter with a niche community. But Activision deciding to make the game free to play shows a significant amount of confidence in the mode and its ability to become a new foundation for Call of Duty multiplayer going forward. There will surely be new titles every year in the franchise, but it sounds like Warzone will be the one version of Call of Duty that sticks around and continuously evolves.
Key Specification:
– 14″" Full HD (1920×1080),
– Latest 8th Gen. Intel® Core™ i7 processor 8565U
– MX250 2GB
– 1x 16GB , 1 slots, up to 16GB
– 1x 512GB SSD
– Windows 10 Pro Operating System
– Ultra-Light 1.19 kg
Elegance on the Go
Crafted in ultra-light chassis with hair-brushed aluminum, combined with white keyboard illumination, the PS42 is made portable and durable wherever you go!
Ultra-light 1.19 kg,Ultra-thin 15.9 mm
See More with Less
The 5.7mm thin bezel resulted in a high screen-to-body ratio in a 14" chassis.
Enjoy the magnificent view across the FHD IPS-Level anti-glare display.
Uncompromising Productivity
Exclusive Cooler Boost 3 with 2 dedicated fans and 3 heat pipes, stands out among the competition. Keep your laptop cool even in intense usage.
Connect to Every Possibility
PS42 provides up to 4 USB ports in a small form factor.
The highly efficient USB 3.1 transfers 10x faster than USB 2.0.
Up to 10 Hours, All-Day Untethered
A 50Wh lithium-polymer battery supply up to 10 hours of on-the-go usage. Whether for work or for entertainment, the PS42 accompanies your non-stop lifestyle.
*Tested by MobileMark® 2014 standard. The battery life will vary from specifications and system configuration.
*Up to 11 hrs on PS42 8MO, 10 hrs on PS42 8RA, 9 hrs on PS42 8RC.
One-Touch Access with Windows Hello
Built-in fingerprint sensor is designed for high privacy protection and business security. Logging in is as simple as a touch of your fingertip.
Different Aspects, Same Perfection
MSI exclusive True Color Technology provides different modes to best fit your various usages.
Military-Grade Durability
To pursue the best of the best, the product meets the MIL-STD 810G military standard for reliability and durability. MSI always strives for professionalism with world-leading technology.
BE LEGENDARY
Face off in dynamic, alternating combat full of opportunities to adapt and outplay. Make your move, but be ready to react, because your opponent has a plan of their own. It all comes down to this can you outwit them and win?
Since last year's preview patches, we've reset all account progression (for the last time!) and made a variety of wide-ranging changes to LoR's overall economy, impacting everything from the relative cost of coins to how much experience you'll receive from wins. These changes deserve an article of their own check it out for all the background and details.
New games of January 2020
Dragon Ball Z: Kakarot
January 20 | Bandai Namco – RPG 
It's a full-fledged RPG recounting (once again) the saga of Goku AKA Kakarot. Flashy DBZ-style combat seems to take a page from the 3D brawler Jump Force. 
TemTem
January 21 | Crema –Basically a Pokemon MMO
A Pokemon MMO in all but name/license, TemTem lets you wander a world filled with other players and a whole bunch of monsters to catch, train, and fight. You can join friends to play through it all together, including 2v2 battles.
Monster Hunter World: Iceborn
January 26| Capcom Action RPG
Those darn console players got Iceborne early just like the base game, but at least we get to play it in the actual dead of winter. Iceborne comes with a new suite of monsters to, what else, hunt, a new snowy biome and campaign, and a new "Master Hunter" rank.
Journey to the Savage Planet
January 28 | Typhoon Studios  Co-Op Exploration
Explore and catalog the titular Savage Planet, and find a whole bunch of oddities that make The Outer Worlds look like a pleasant stroll. Run around with a friend in co-op, too.
The Walking Dead: Saints and Sinners
January 23 | Skydance Interactive VR First-Person Action
Skydance took over The Walking Dead game rights after Telltale bit the dust, and it looks like a VR FPS/action game is their first big stab at it. Fight your way through an undead-infested New Orleans in search of a secret that might turn the tide of war between human factions.
Cook, Serve, Delicious! 3?
January (early access) | Vertigo Gaming Cooking
The popular cooking franchise goes on the road. You're managing a food truck while headed to the national cooking championship. Also it's 2042 and humanity has been ravaged by war. Oh my god, is that ice cream truck shooting at us? Holy shit!
'Fortnite' Goes Dark: Is it a Marketing Stunt by Epic Games?
On Sunday, "Fortnite" — the most popular game on Earth right now — without warning, imploded into darkness.
At around 2 p.m. ET on Oct. 13, a meteor in Season 10 of "Fortnite" that had been biding its time set off a cataclysmic chain reaction that sucked up everything on the the island and eventually wiped out the entire map.
Publisher Epic Games, exhibiting supreme marketing sangfroid, left millions of fans wondering what the hell had just happened. Epic had told players that Sunday's "Fortnite" event was "The End" — and it made good on that promise, literally, as far as Season 10 (dubbed "Out of Time") goes.
The official "Fortnite" account on Twitter offered no explanation for the wipeout. Instead, it pinned a tweet showing a live video feed of the black hole, accompanied by a space-age-y soundtrack. All of the account's previous posts on Twitter were deleted and its icon turned black:
The "Fortnite" website also shows nothing but a live Twitch feed of the swirling black hole (with more than 57,000 viewers watching it on Monday morning as of around 9:30 a.m. ET). The game's Instagram account posted blank black images and video of the black hole following Sunday's event (although prior posts were not deleted).
Usually, when games or other internet services abruptly wink offline, mass hysteria ensues as users or players frantically try to understand what happened and when things will be back to normal. Epic Games turned this phenomenon on its head by deliberately shutting down "Fortnite," which the company said in March has more than 250 million registered users.
In an era of always-on connectivity, the "Fortnite" blackout creates a sense of artificial scarcity. The baller move by Epic Games ensured that the event would become a blazing-hot trending topic on social-media — generating the kind of buzz and anticipation of a major movie release or product reveal.
"Fortnite" aficionados immediately began speculating about what the end of the game's current universe means for Season 11.
What's next for "Fortnite"? As the old joke goes: "How do you keep an idiot in suspense?" Answer: "I'll tell you tomorrow."
OCT Release - Ghost Recon Break point
WELCOME TO AUROA
Somewhere in the South Pacific lies the remote Auroa Archipelago, a vast land of diverse biomes that range from lush rainforests to snowy peaks. Now, it's home to Skell Technology, an enigmatic technology giant. Initially interested in a remote testing site for its autonomous drones, the Silicon Valley company eventually turned Auroa into its "World 2.0," a high-tech, high-security utopia of sustainable eco-cities and robotics research.
SEAMLESS OPEN WORLD CO-OP
Explore a diverse and mysterious open world ranging from barren deserts and dramatic fjords to futurist cities and arctic peaks. Featuring 11 unique biomes and home to Skell Technologies this remote Archipelago will challenge the Ghosts like never before. Use the environment to your advantage as you disappear into a jungle canopy to evade your foes or jump into a vehicle and charge into battle by air, land and sea. A seamless co-op experience means your squad mates can jump in and out at any time.
FIGHT YOUR BROTHERS IN ARMS TURNED ROGUE
Face your deadliest enemy yet, The Wolves, former Ghosts who have betrayed their country. Led by the charismatic Colonel Cole D. Walker they have taken control of Auroa for an unknown purpose. Now in control of Auroa's powerful drone technology The Wolves and their allies will hunt you mercilessly across Auroa.
MILITARY SURVIVAL
Experience life as a Ghost, an elite US Special Operations soldier, as you fight back from behind enemy lines on the toughest mission of your career.
INJURY SYSTEM
Now when your Ghost takes damage they may also become injured. These injuries will slow you down and reduce your combat effectiveness requiring additional time and resources to heal your Ghost back up to peak fighting condition.
TERRAIN AND STAMINA
The world of Auroa will push your Ghost to their limits. Steep slopes will make you slip and fall, traversing water or snow will slow you down. Properly managing your stamina will be essential to surviving and fighting back.
THE BIVOUAC
Trapped behind enemy lines The Bivouac is a temporary camp where you and your fellow Ghosts will rest and prepare for the next mission. Clean your weapons, change classes, craft items, upgrade gear, and more. Then select desired time of day and weather before venturing back out.
BUDDY CARRY
Leave no man behind. When an ally is down and needs help, instead of giving medical attention in the middle of a firefight, you can quickly sling them over your shoulder and move to safety to get them back on their feet.