What To Look For In A Gaming Mouse
What Makes A 'Good' Gaming Mouse?
"Good" is a subjective term, it's important to realize that a good mouse is one that works well with your personal playing style, and most importantly, feels comfortable to use. What works well for one person may not work for another.
To summarize, a good mouse will bring out your best gameplay and should help you to achieve your best gaming performance.
Here's how to find a good mouse for you:
Step 1: Determine Your Grip Style
Why it matters: The type of mouse grip you use will determine the shape and weight of mouse that you find most comfortable.
Step 2: Determine Your Play Style
What type of games do you play?
Why it matters: The type of games you play will determine what kind of features you place importance on in a mouse, and which parameters you are not willing to compromise on (e.g. additional mouse buttons, glide quality, click feel. Mouse jitter matters a lot in FPS, but not so much in MMO).
Step 3: Pick A Mouse
When it comes to a mouse, technical specifications are not everything. Our philosophy for choosing a good gaming mouse is to:
Shortlist a few well-known/respected brands
Check out their available mouse products
Pick a mouse that looks and feels comfortable, and has any extra buttons/functionality that you need
Verify technical specs will suit your needs
Step 4: Verifying Technical Performance
Once you've selected a prospective mouse that you think you like the look and feel of, it's time to verify its technical specifications to ensure it will perform to your needs.
MSI - Award winning motherboards
MSI offers the award-winning and best gaming motherboard lineup, covering from the latest Intel X299, Z390, H370, B365, B360, H310 to AMD X399, X570, X470 and B450 gaming motherboard. In order to help gamer build the best PC for gaming, MSI provides the best motherboard with various features such as easy overclocking design, advanced cooling solution and addressable RGB LED, ensuring gamers the smoothest gaming experience.
PRE-INSTALLED I/O SHIELD
Featuring the pre-installed I/O shielding, makes your installation process easier and safer. The patent-pending design protect your I/O ports also prevent electrostatic discharge damage, makes your motherboard a strong gaming foundation
CORE BOOST
Core Boost technology combines MSI's premium layout and optimized power design which allows for faster and undistorted current delivery to the CPU at pin-point precision. Not only supporting multi-core CPU, also creating the perfect conditions for your CPU overclocking.
STAY COOL FOR ULTIMATE GAMING PERFORMANCE
Cooling your PC is essential for reliable performance. MSI motherboards feature excellent power design with solid and heavy heatsink. We've made sure to include enough fan headers with full control to allow you to cool your system any way you want.
MYSTIC LIGHT
MSI Mystic Light provides you complete control of RGB lighting of your PC in one software, including your RGB motherboard / graphics card and PC case lighting. With Mystic Light Sync compatible products, you can build the all around RGB PC to your whole gaming setup.
G

EFORCE RTX 20

NVIDIA® GeForce® RTX is powered by NVIDIA Turing™, the world's most advanced GPU architecture for gamers and creators. Get truly next-gen performance and features with dedicated AI and ray tracing cores for the ultimate experience.

GET SUPER POWERS

Now the new GeForce RTX SUPER™ Series has even more cores and higher clocks, bringing you performance that's up to 25% faster than the original RTX 20 Series. It's time to gear up and get super powers.
ADDITIONAL FEATURES AND BENEFITS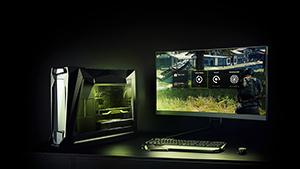 GEFORCE EXPERIENCE
Capture and share videos, screenshots, and livestreams with friends. Keep your drivers up to date and optimize your game settings. GeForce Experience™ lets you do it all. It's the essential companion to your GeForce graphics card.
GAME READY DRIVERS
Get the highest level of performance and the smoothest experience possible, from the moment you start playing.
DIRECTX 12/DXR
Enables developers to add amazing graphics effects to Microsoft Windows-based PC games. GeForce graphics cards deliver advanced DX12 features such as ray tracing and variable rate shading, bringing games to life with ultra-realistic visual effects and faster frame rates.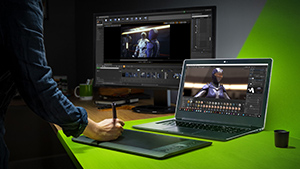 A new age of creativity is upon us, with the creative apps you depend on moving faster than you ever imagined. NVIDIA GPUs accelerate your work with incredible boosts in performance. Welcome to NVIDIA Studio and your new, more creative, process.
TIPS
4 Ways to Tell If Someone Was Snooping on Your PC.
Has someone secretly used your PC? What have they been looking at? Nearly everything you do leaves some kind of trace on a computer. You just need to know where to go in order to find that evidence.
Knowing where to start can drastically reduce the amount of time it takes to find the culprit. Here's how you can tell if someone logged into your computer without your permission.
1. Check Recent Activities
2. Check Recently Modified Files
3. Check Your Browser History
4. Check Windows 10 Logon Events
OCT Release - Ghost Recon Break point
WELCOME TO AUROA
Somewhere in the South Pacific lies the remote Auroa Archipelago, a vast land of diverse biomes that range from lush rainforests to snowy peaks. Now, it's home to Skell Technology, an enigmatic technology giant. Initially interested in a remote testing site for its autonomous drones, the Silicon Valley company eventually turned Auroa into its "World 2.0," a high-tech, high-security utopia of sustainable eco-cities and robotics research.
SEAMLESS OPEN WORLD CO-OP
Explore a diverse and mysterious open world ranging from barren deserts and dramatic fjords to futurist cities and arctic peaks. Featuring 11 unique biomes and home to Skell Technologies this remote Archipelago will challenge the Ghosts like never before. Use the environment to your advantage as you disappear into a jungle canopy to evade your foes or jump into a vehicle and charge into battle by air, land and sea. A seamless co-op experience means your squad mates can jump in and out at any time.
FIGHT YOUR BROTHERS IN ARMS TURNED ROGUE
Face your deadliest enemy yet, The Wolves, former Ghosts who have betrayed their country. Led by the charismatic Colonel Cole D. Walker they have taken control of Auroa for an unknown purpose. Now in control of Auroa's powerful drone technology The Wolves and their allies will hunt you mercilessly across Auroa.
MILITARY SURVIVAL
Experience life as a Ghost, an elite US Special Operations soldier, as you fight back from behind enemy lines on the toughest mission of your career.
INJURY SYSTEM
Now when your Ghost takes damage they may also become injured. These injuries will slow you down and reduce your combat effectiveness requiring additional time and resources to heal your Ghost back up to peak fighting condition.
TERRAIN AND STAMINA
The world of Auroa will push your Ghost to their limits. Steep slopes will make you slip and fall, traversing water or snow will slow you down. Properly managing your stamina will be essential to surviving and fighting back.
THE BIVOUAC
Trapped behind enemy lines The Bivouac is a temporary camp where you and your fellow Ghosts will rest and prepare for the next mission. Clean your weapons, change classes, craft items, upgrade gear, and more. Then select desired time of day and weather before venturing back out.
BUDDY CARRY
Leave no man behind. When an ally is down and needs help, instead of giving medical attention in the middle of a firefight, you can quickly sling them over your shoulder and move to safety to get them back on their feet.