Description
Tenda 5-Port 10/100Mbps Desktop Switch with 4-port PoE
TEF1105P-4-63W is a Tenda PoE switch that offers 5 10/100 Mbps Base-TX RJ45 ports. Up to 250 meters long-distance transmission, beyond the hundred meters transfer limit. 6KV lighting protection PoE switch is the real monitoring private switch. Ports 1-4 support IEEE 802.3at and IEEE 802.3af PoE standard. It provides 30W maximum PoE output for a single port and 58W in the whole device.
6KV lighting protection PoE switch is the real monitoring private switch
In a real projects, AP or IP cameras are often installed outdoor or in a higher position, which also increases the risk of cameras and PoE switches impact by lightning shock. The result is the individual equipment damaged, or lead to the whole local area network (LAN) paralysis. Tenda TEF11 series switches have the professional lightning protection design up 6 kV port and power supply thunder prevents, with two levels of protection design respectively, effectively restrain the power of lightning from cable, which equivalent to give the entire network monitoring system with a security fence. The test standard is much higher than the national CE request. In thunderstorms weather, it can also provide monitoring systems or local area network stable, reliable service, protect the image transmission to be normal.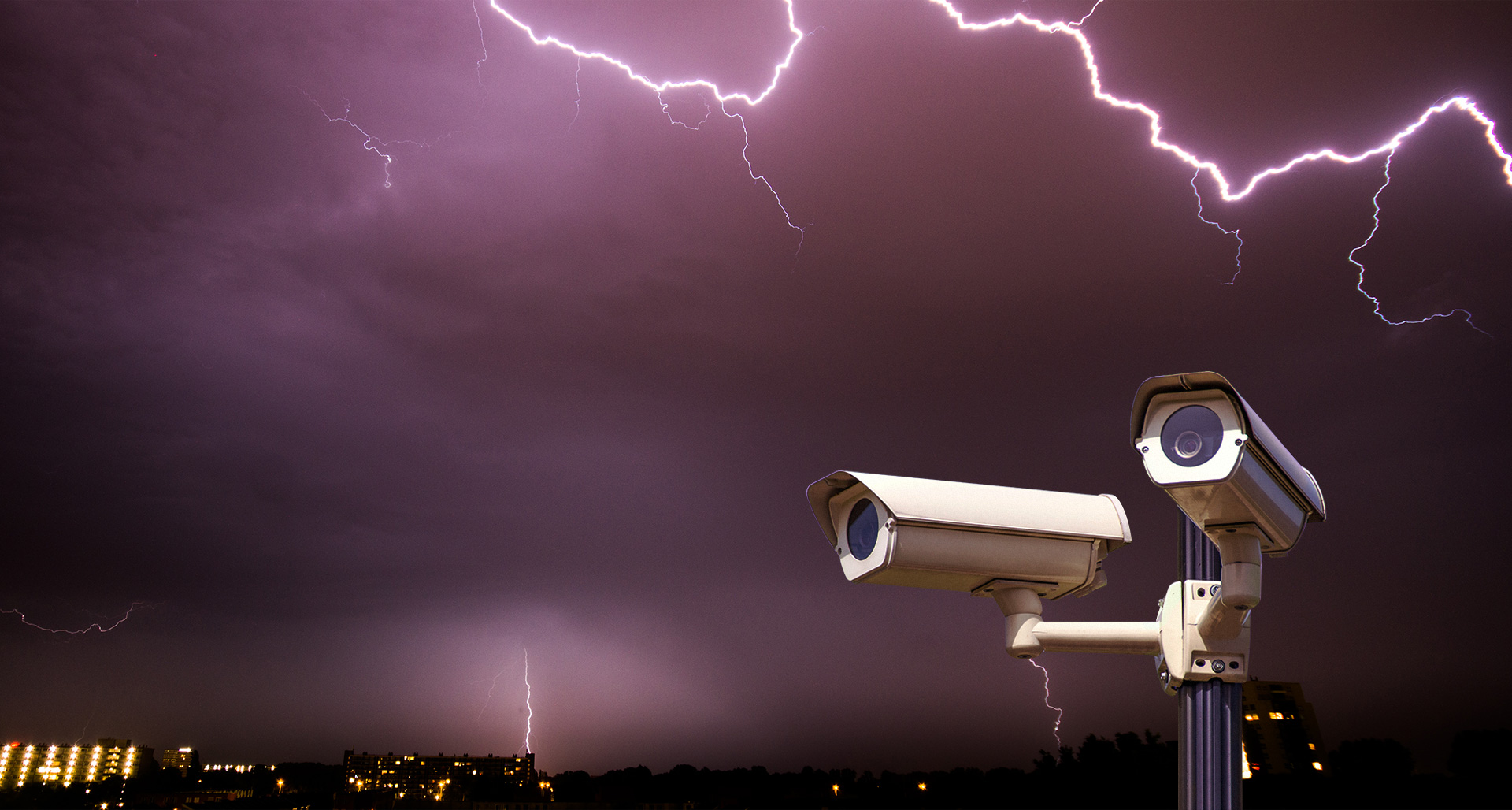 Up to 250 meters long distance transmission beyond hundred meters transfer limit
Due to the complex monitoring environment, when making cabling and networking, it very often to encounter the problem of inadequate network transmission distance, the distance of each camera terminal to the monitoring centre is different, some only a few meters, some hundred meters, while others are more than kilometres. Tenda TEF11 series PoE monitoring switches, exclusive patent network extension technology, use the common existing twisted pair, can support 250 meters data transmission, break the existing twisted pair hundreds meters transmission limit.

58W PoE power supply simplified wiring
Ports 1-4 comply with the IEEE802.3af and IEEE802.3at power supply standards. The entire switch offers a maximum PoE power output of 58W, whereas each port offers a maximum PoE power output of 30W. The ports can be used to supply power to and exchange data with APs and IP cameras.
Standard & Protocol
IEEE 802.3、IEEE 802.3u、IEEE 802.3ab、IEEE 802.3af、IEEE 802.3at
Indicator
5*Link/Act per device
4*PoE per device
1*Power per device
Interface
4 10/100Base-Tx ports(Data/Power)
10/100Base-Tx port(Data)
Port
Lightning Protection: 6KV
Packet Forwarding Rate
0.744Mpps
PoE supply management
Port 1 to Port 4 support IEEE802.3at/af PoE standard
PoE through pin
1 2 4 5 +,3 6 7 8 –
Power Input
AC:100-240V~ 50/60Hz
Dimension
100*100*26mm ( W x D x H )
Power Consumption
in full configuration:<63W
PoE Max Power Supply:58W
Ports feature
Standard: the switch functions as a common unmanaged switch and all the ports of the switch can communicate with each other.
Extend Mode: If the extend mode is enabled, the transmission distance of both power and data will extend up to 250m(10Mbps), this function can replace the extender and parts of the Fiber. It will extend the distance of the whole system and save the cost of the project.
Environment
Operating Temperature: 0℃~40℃ (32℉~104℉)
Storage Temperature: -40℃~70℃ (-40℉~158℉)
Operating Humidity: 10%~90% non-condensing
Storage Humidity: 5%~90% non-condensing