Description
Tenda A15 AC750 Dual-Band Wi-Fi Range Extender
Tenda A15 is an AC750 dual-band Wi-Fi range extender dedicated to two-story houses, villas, and multi-room houses with an area of over 120 square meters. It offers up to 300 Mbps data rate on the 11n band and 433 Mbps data rate on the 11ac band. With two external Omni-directional antennas, A15 can provide larger Wi-Fi coverage, as well as extreme fast data rate, satisfying applications such as the playback of 1080P HD videos, massively multiplayer online games, and high-speed download. With the upgrade Setup Wizard, it only takes you three steps to configure your repeater, which is easy to use. A15 also works better with other brands' Wi-Fi routers available on the market. For whole-home Wi-Fi coverage, A15 is your best choice.
Longer-range WiFi coverage and auto switchover between dual-band
AC750 Dual Band WiFi Repeater  A15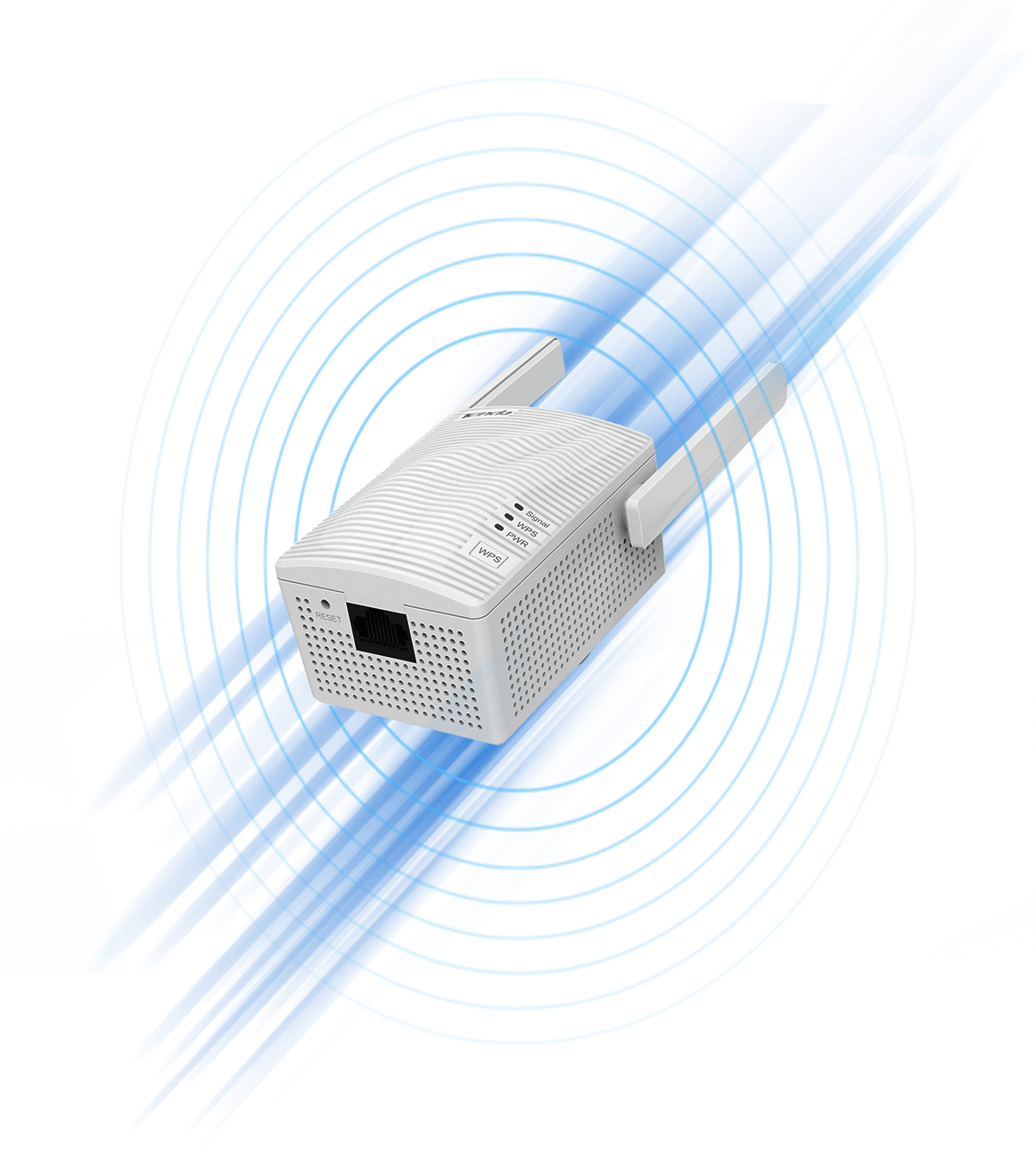 Swift switchover between 2.4 GHz and 5 GHz bands for stable internet connection with least interruption
With 2 external high-quality Omni-directional antennas, A15 can expand 2.4 GHz and 5 GHz WiFi networks simultaneously, supporting automatic switchover of mobile terminals between 2.4 GHz and 5 GHz bands.
A15 offers a 300 Mbps 2.4 GHz band that maximizes mobile device connectivity, and a much faster 433 Mbps 5 GHz band that minimizes interference.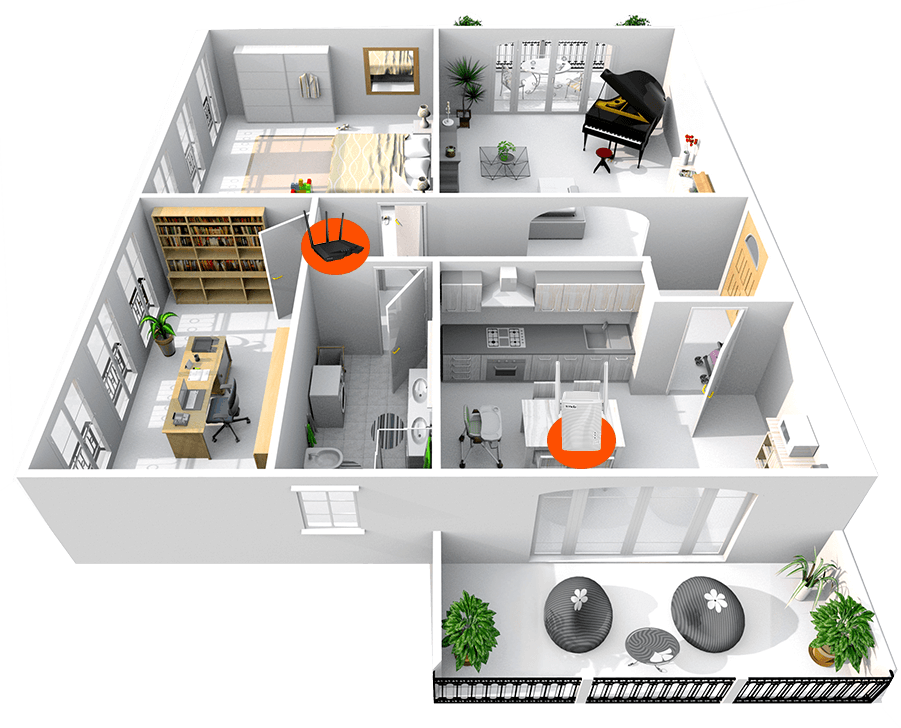 Excellent performance within a compact and exquisite design
The compact exterior provides high-quality and long-range WiFi coverage. Working with a dual-band WiFi router, A15 allows you to enjoy a smarter life with a faster and more stable internet connection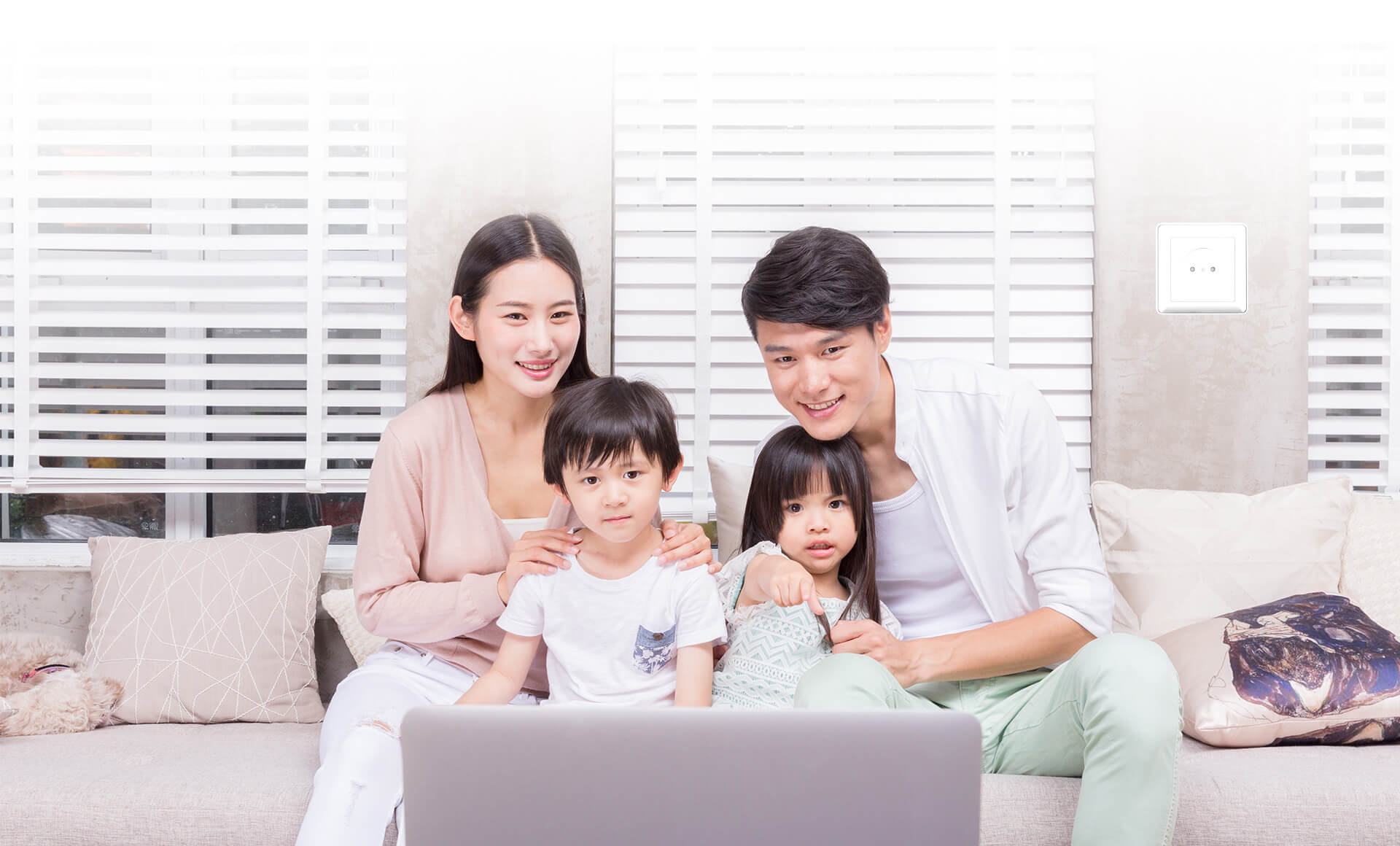 Two modes in one for a variety of scenarios
You can switch between Repeater mode and AP mode as needed.
Repeater mode: A15 can expand WiFi coverage by bridging the upstream router's WiFi signal, and allows wired devices connected to its LAN port to access the internet;
AP mode: connect an Ethernet cable with internet connectivity to the LAN port of A15 to turn it into an AP.
Intuitive signal LED to indicate the optimal repeater location
The Signal LED tells the best repeater location.
Blue: good signal strength
Red: poor signal strength
Off: no signal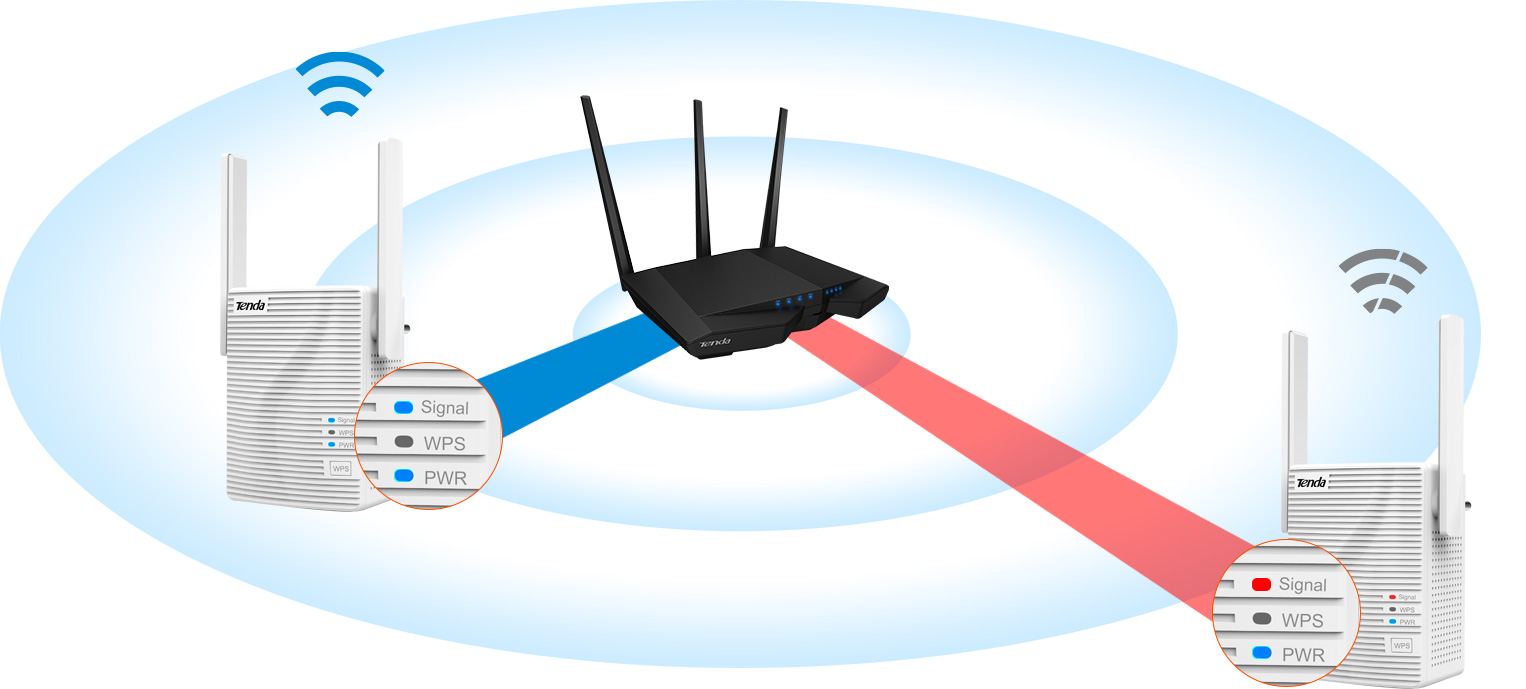 3-step for easy setup
A15 supports setup using Wi-Fi devices, such as mobile phones and tablets. It only takes 3 steps to connect your repeater to the internet.
01. Connect your WiFi device to A15's default SSID;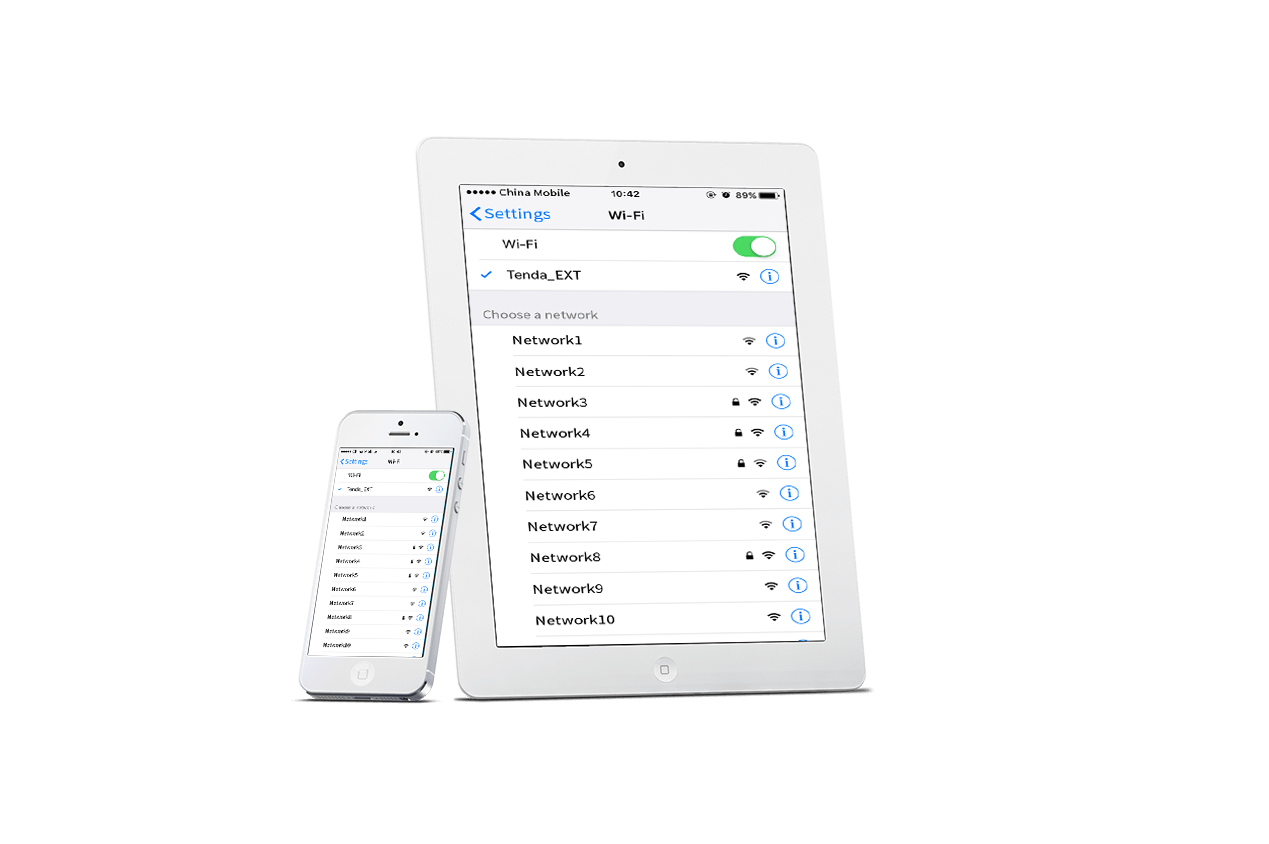 Compatible with any WiFi router
A15 can work well with any WiFi router and WiFi DSL modem router available on the market, outshining most repeaters.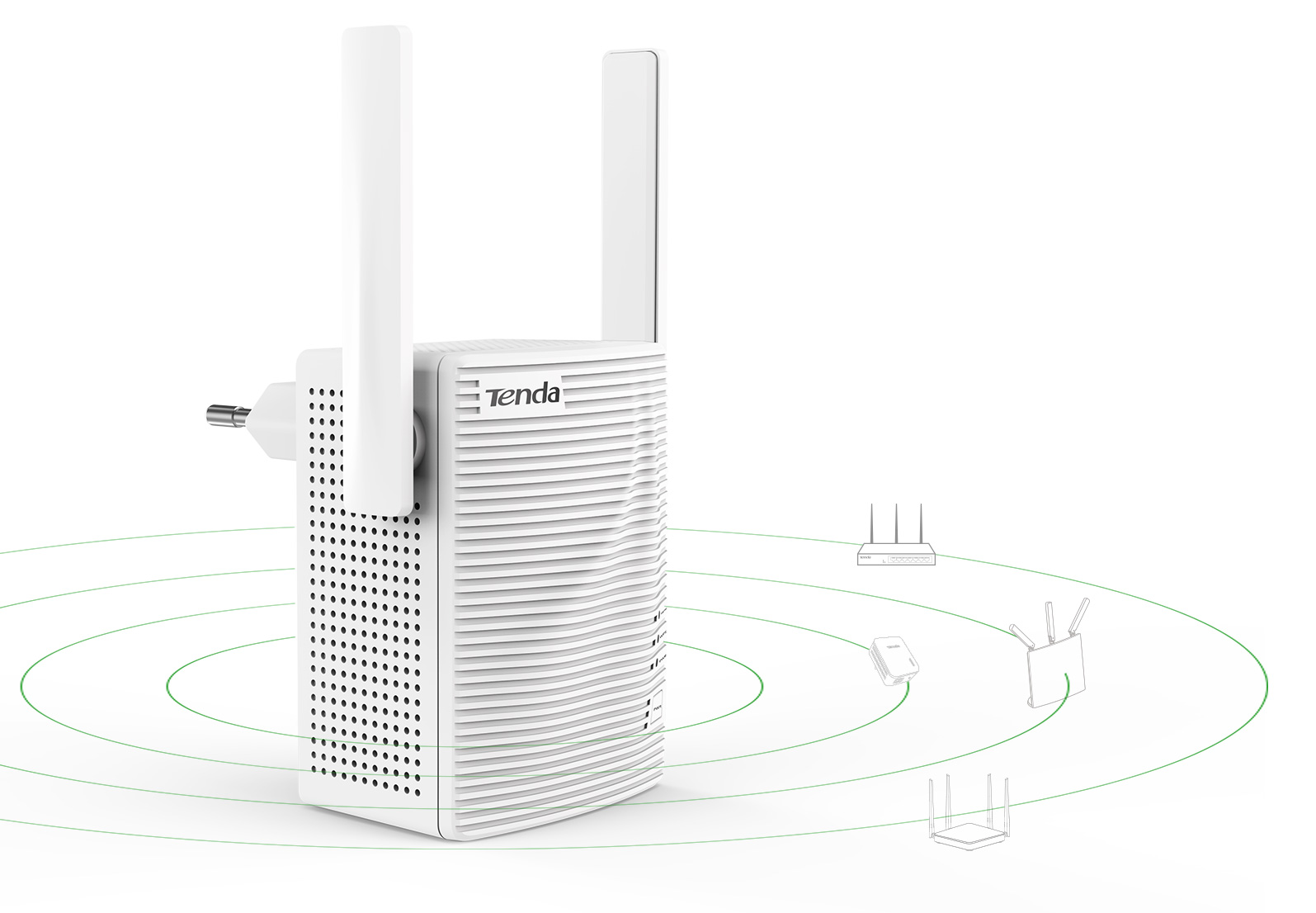 More functions
Hide SSID, WPS, and WPA/WPA2 mixed encryption mode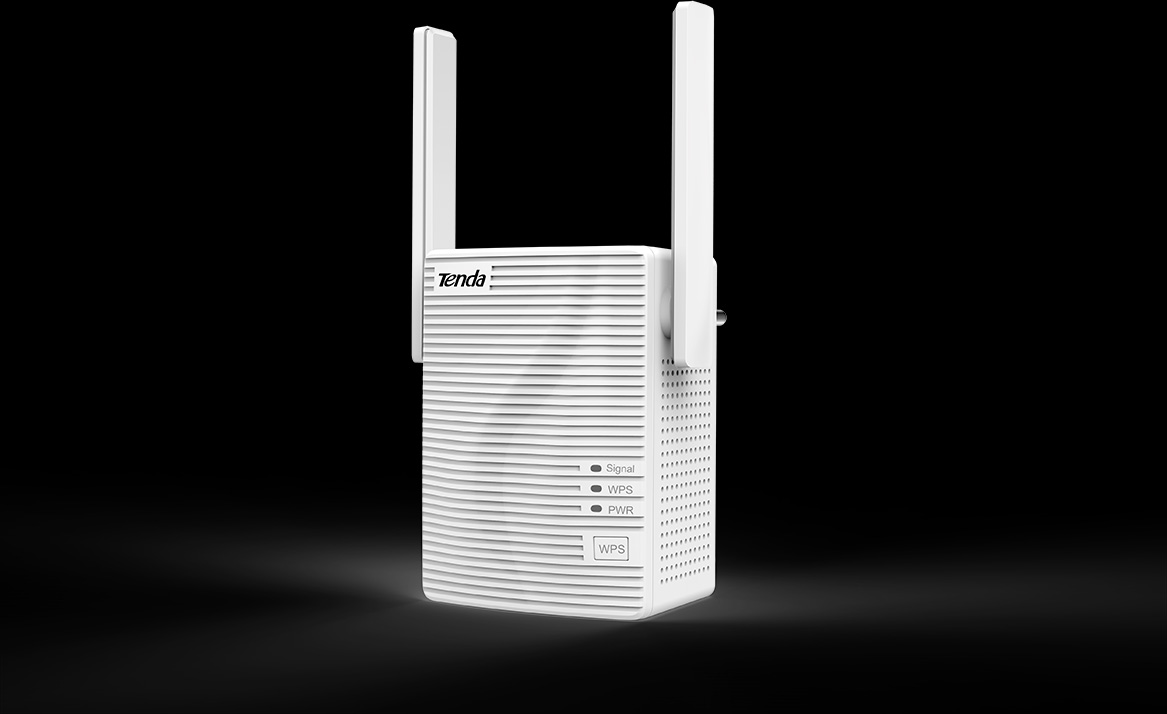 Specifications
Interface
1 Megabit LAN Ethernet ports
Antenna
2*2dBi Omni-directional antennas
Button
1 reset button
1 WPS button
Power
Input:100-240V—50/60Hz, 0.3A
Output:9V800mA
Indicator
1 Signal
1 WPS
1 PWR
Dimension
80 x 57 x 45mm(3.1 x 2.2 x 1.7 in.)
Wireless Standards
IEEE 802.11n/a/ac
IEEE 802.11b/g/n
Frequency
2.4GHz, 5GHz
Wireless Speed
5GHz: Up to 433Mbps
2.4GHz: Up to 300Mbps
Basic Function
Hide SSID
Wireless Security
WPA/WPA2-PSK(default)
Data Rate
802.11b: 11 Mbps
802.11g: 54 Mbps
802.11n: 300 Mbps
802.11ac:433Mbps
RSSI
2.4GHz:
11b-1M:-97dBm
11g-54M:-76dBm
11n-20M-MCS7:-74dBm
11n-40M-MCS7:-72dBm
5GHz:
11a-6M:-95dBm
11n-20M-MCS7:-74dBm
11n-40M-MCS7:-72dBm
11ac-80M-MCS9:-63dBm
Operating Mode
AP Mode and Repeater Mode
DHCP Server
Support
Wireless security protocol
Default encryption mode: Mix WPA-PSK/WPA2-PSK
Blacklist
Channel
11n:20/40MHz by default
11ac: 80MHz by default
Other
Firmware upgrade, Restore factory settings, Login password, and Reboot
Temperature
Operating Temperature: 0℃ ~ 40℃
Storage Temperature: -40℃ ~ 70℃.
Humidity
Operating Humidity:10% ~ 90% RH non-condensing
Storage Humidity: 5% ~ 90%RH non-condensing.
Certification
FCC, CE, RoHS, EAC, IC
Looking for other networking products? Browse our networking range here