Description
Tenda AC1200 Whole Home Mesh WiFi System 2 Pack
The Tenda Nova MW5 is a whole-home mesh WiFi system designed for larger households with 100 Mbps or greater broadband services. Powered by Tenda's mesh technology, each node automatically connects to the other, creating a distributed network throughout your entire home. The primary node features gigabit ports, getting the most out of your 100 Mbps or greater broadband service and ensuring smooth playback of 4K videos. And the wall-plug secondary node connects to your existing Mesh network automatically with pre-paired configuration, making setup a breeze.
Two external 2.4 GHz and 5 GHz power amplifiers for each band double its wall penetration capability
Two external 2.4 GHz and 5 GHz power amplifiers used both on 2.4 GHz and 5 GHz bands of the primary node enhancing the signal strength and receiving capability, helping the nova MW5 outperform ordinary routers.
Built-in dual-band antennas for excellent wall penetration capability
With features that optimize both the 2.4 GHz and 5 GHz bands, the nova MW5 system automatically adjusts data rates when it works behind 2 walls.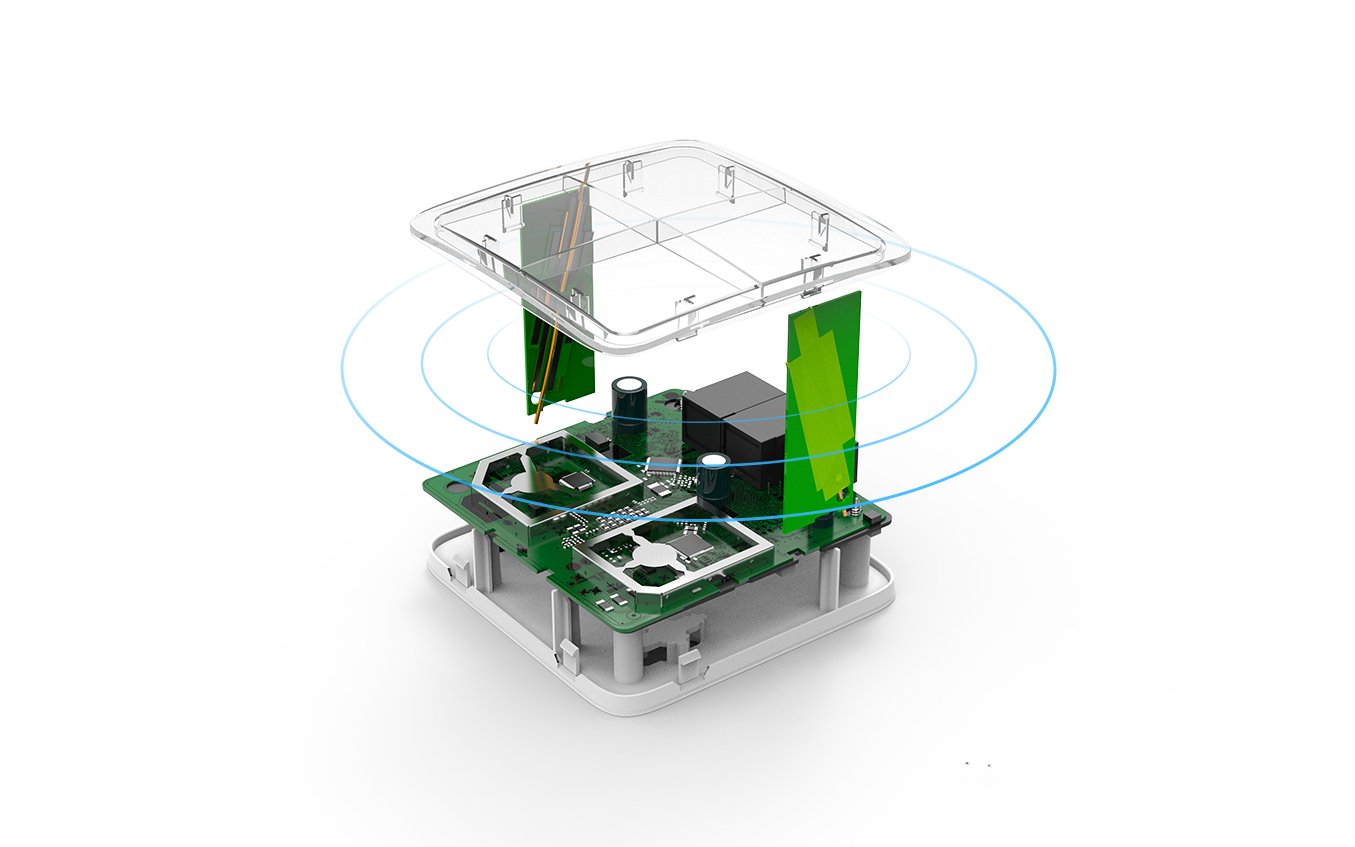 RF optimization for excellent wall penetration performance
By optimizing matching circuits and applying Maximal Ratio Combining (MRC) technology, the nova mw5 dramatically improves WiFi transmission, increasing wall penetration, and distributing much broader WiFi coverage.
Beamforming technology concentrates the signal for better wall penetration
Powered by Beamforming technology, the nova mw5 projects a stronger WiFi signal in a direction where your devices are located. Instead of just broadcasting signals to a wide area, Tenda's Beamforming concentrates the signal and aims it directly at the target.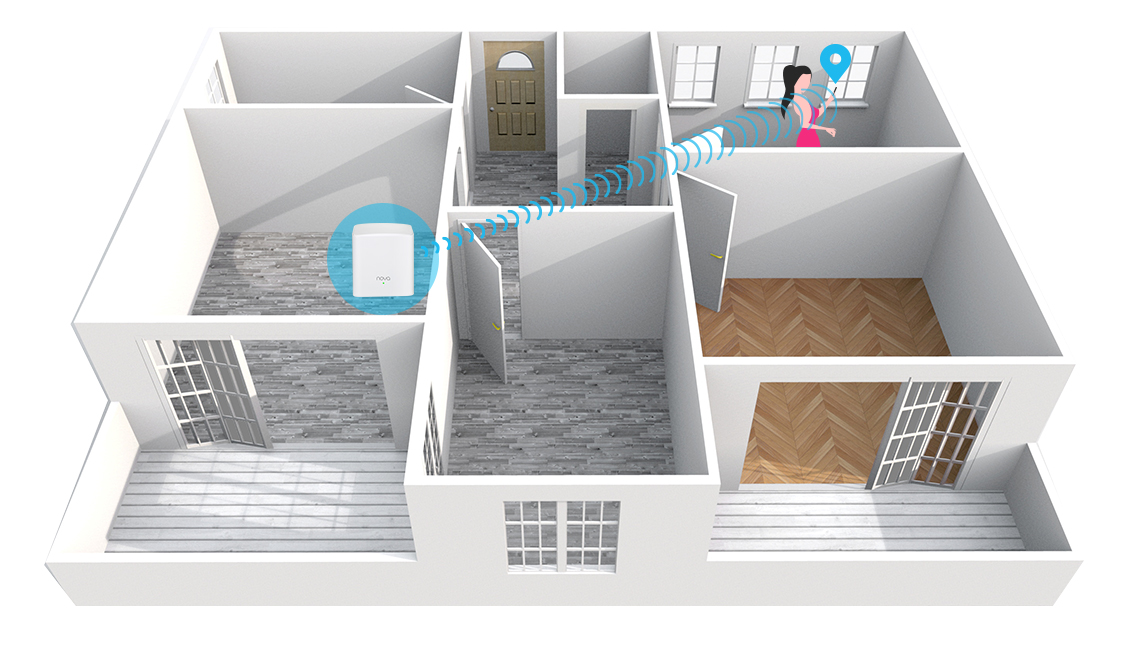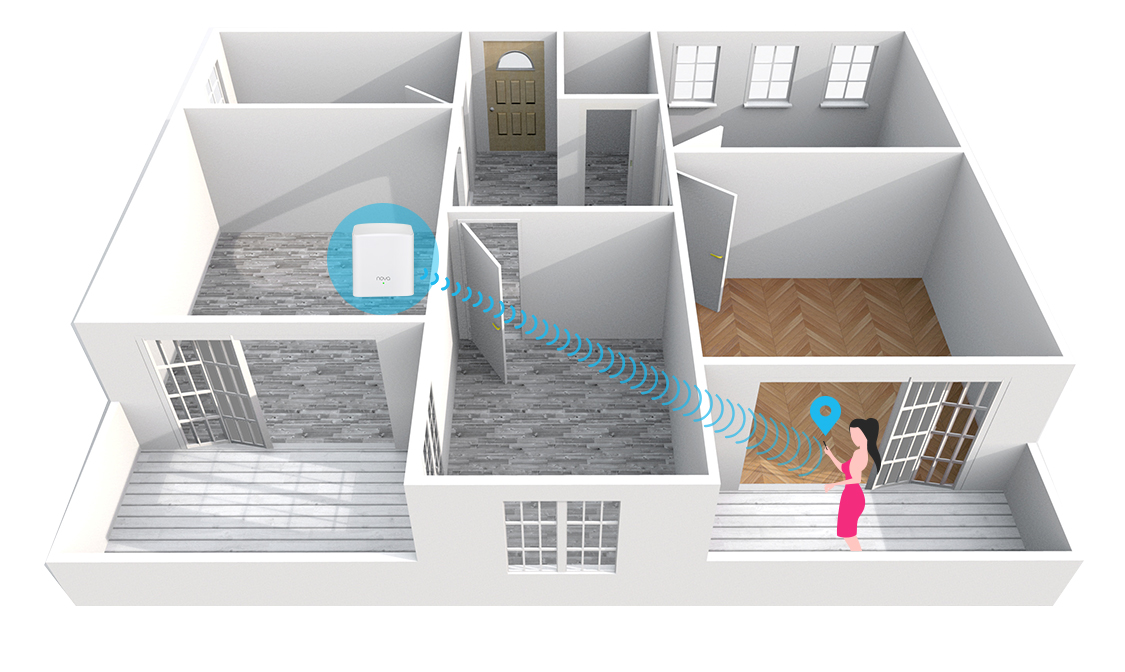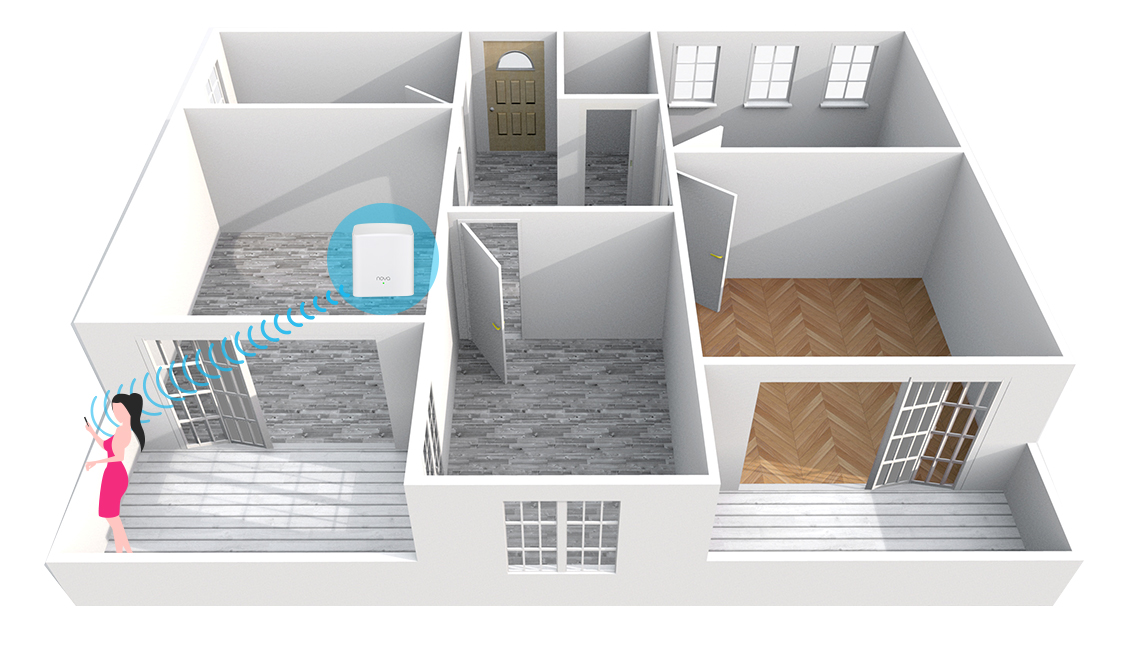 Wall-plug design, plug n play
Featuring a wall-plug design and pre-paired configuration, the secondary nodes make it easy to set up and expand your existing WiFi network.
Standard & Protocol
IEEE802.3, IEEE802.3u
Interface
Mesh5:1 Gigabit WAN/LAN Ethernet ports,1 Gigabit LAN Ethernet ports
Mesh5s:1 Megabit LAN Ethernet ports
Antenna
Mesh5:2*3dBi Built-in Omni-directional antennas
Mesh5s:2*2dBi Built-in Omni-directional antennas
Button
Mesh5:1 reset button
Mesh5s:1 reset button
Power
Mesh5
Input:100-240V—50/60Hz, 0.6A
Output:DC 12V==1A
Mesh5s
Input:100-240V—50/60Hz, 0.3A
Output:9V800mA
Indicator
Mesh5:1 System/Signal
Mesh5s:1 System/Signal
Dimension
Mesh5:91 x 91 x 93mm(3.58 x 3.58 x 3.66 in.)
Mesh5s:114 x 68 x 45mm(4.48 x 2.67 x 1.77 in.)
Wireless Standards
IEEE 802.11ac/a/n 5GHz
IEEE 802.11b/g/n 2.4GHz
Data Rate
5GHz: Up to 867Mbps
2.4GHz: Up to 300Mbps
Frequency
Simultaneous dual-band 2.4GHz & 5GHz
Basic Features
SSID BroadcastBeamforming
Support MU-MIMO
Wireless Security
WPA2-PSK (default)
Wireless roaming
Comply with IEEE802.11k/v/r
Internet Connection Type
PPPoE, Dynamic IP, Static IP, Bridge Mode
DHCP Server
DHCP Server
DHCP Client List
Virtual Server
Port Forwarding
UPnP
Firewall
Forbid UDP flood attack
Forbid TCP flood attack
Forbid flood attack
DNS
Support manually setting DNS server
VPN
IPsec pass-through
PPTP pass-through
L2TP pass-through
Other
Parental Control
Guest Network
Firmware upgrade online
Reset to factory settings
Setup Requirements
A mobile device running Android 4.0+ or iOS 8+
Temperature
Operating Temperature: 0℃ ~ 40℃
Storage Temperature: -40℃ ~ 70℃.
Humidity
Operating Humidity:10% ~ 90% RH non-condensing
Storage Humidity: 5% ~ 90%RH non-condensing.
Certification
FCC, CE, RoHS, EAC, Anatel