Description
Tenda i21 1200 Mbps Dual Band Ceiling Access Point
Tenda i21 1200 Mbps Dual Band Ceiling Access Point with Multi anti-interference, stable capacity 70 users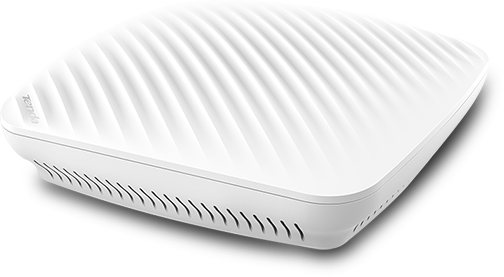 The unique and optimized design of the access environment makes it easy to catch 70 users
i21 is a Wi-Fi access point product specially designed by Tenda for indoor high user density environments like enterprises, bars, cafes etc. It supports 2.4Hz&5GHz dual-band, uses MIMO, OFDM technology and so on, and provides 1167Mbps wireless transmission speed in maximum by dual-band concurrency. It has two 2.4GHz MIMO antennas and two 5GHz MIMO antennas, supports power adjustment patterns, users can adjust transmitting power according to the real environment. Supports standard 802.3af PoE and DC power supply and convenient and fast networking. It can be managed and configurated by all series of access controllers of Tenda.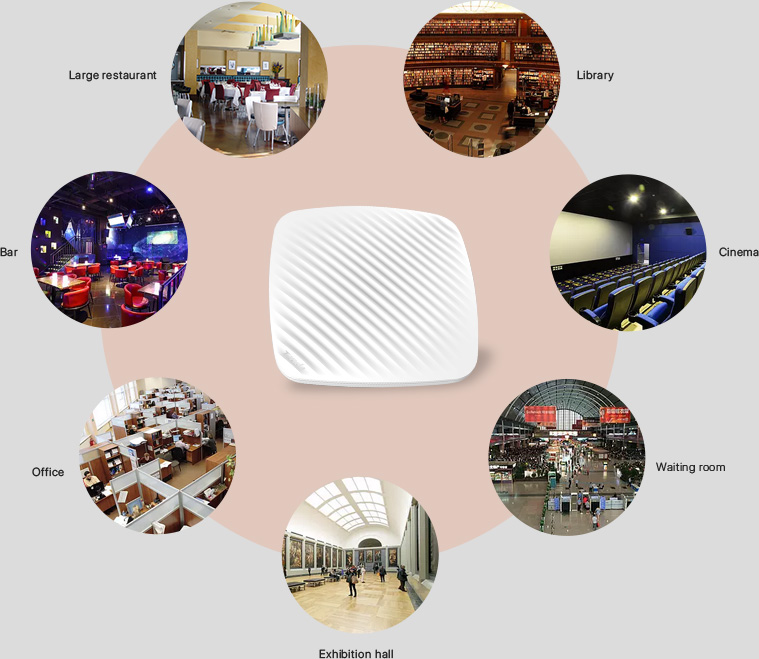 Wireless transmission rate 1200Mbps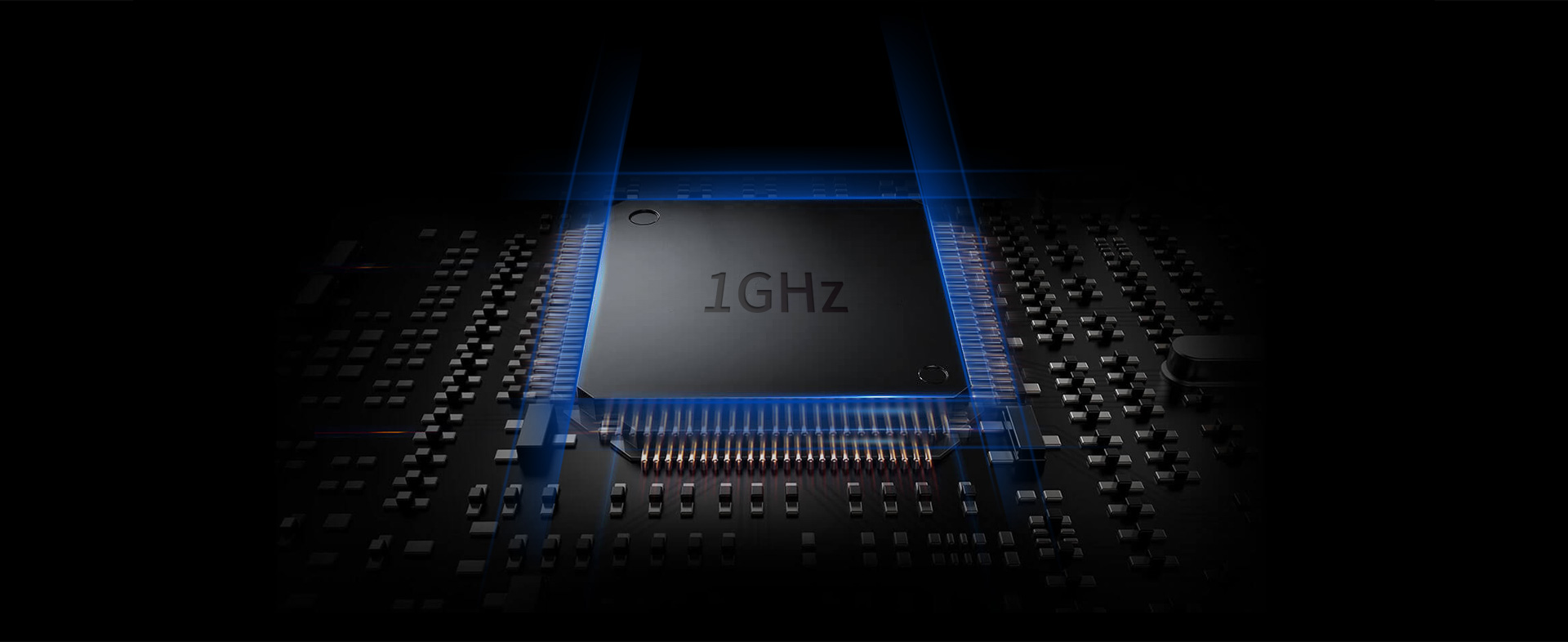 Reasonable allocation of wireless resources to ensure the quality of wireless
i21 supports hollow scheduling and limited weakness signal terminal access. It can allocate the resources of wireless reasonably. Avoid low rate users to preempt empty resources, increasing the overall rate of wireless networks. It can adjust the threshold of low signal terminal access, reject the terminal access of low signal strength, which make sure the wireless network is more high-speed.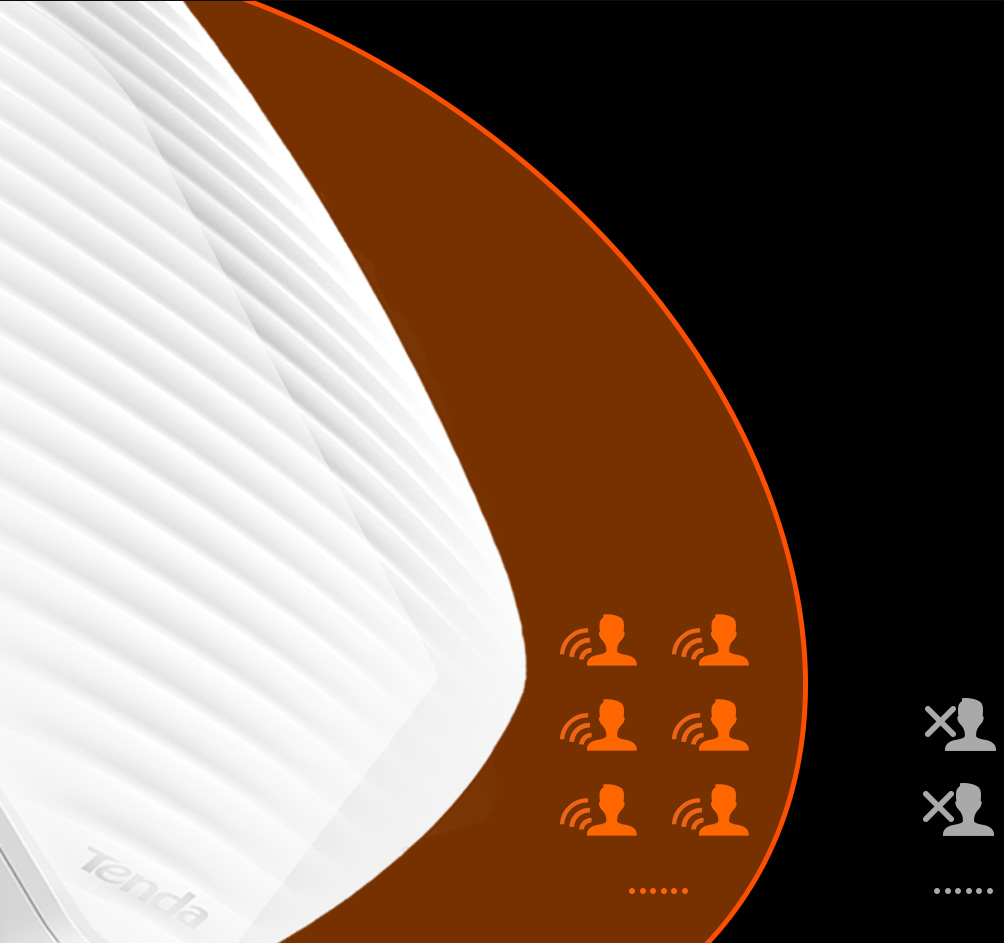 Support multi-SSID and VLAN binding to protect data security
It adopted a multi-SSID design to support VLAN and SSID binding. According to the connection to different SSID, it can distinguish the internet access and data access rights which protect network data security.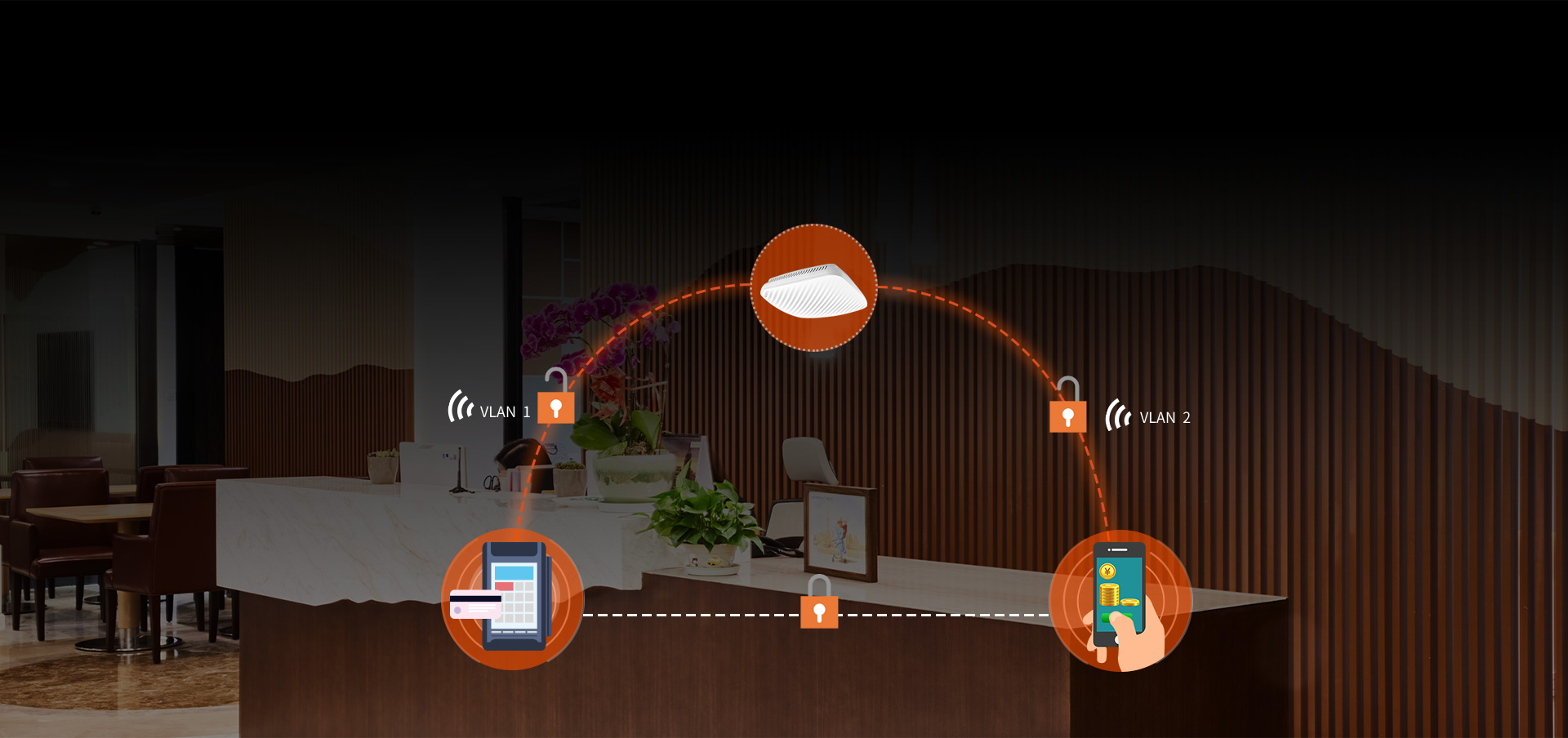 Dual power supply mode, flexible and convenient
Compared with the single power supply mode of other products, i21 supports POE power supply and DC power supply. You can choose according to the actual situation, the deployment is simpler and the construction is more convenient.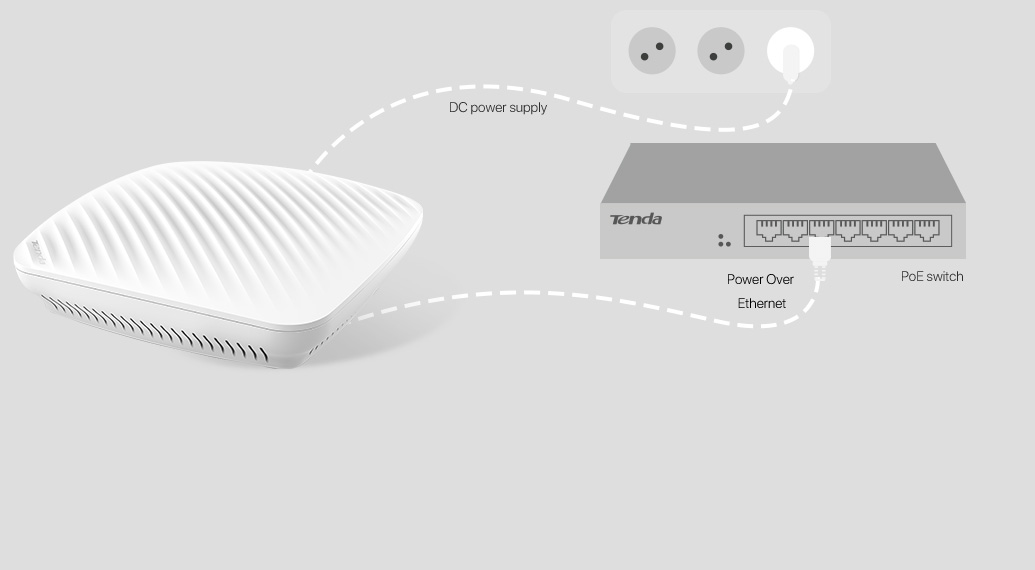 Support AC unified management, easy management and maintenance
Support Tenda wireless controller M3 unified management and configuration. Network administrator only needs one computer, can manage, configure, monitor all equipment.
Specifications:
Hardware
Dimension: 184 × 184 × 40mm
Ethernet Interface: 1 x 10/100Base TX
Antenna:
2.4GHz: 2 x 4dBi
5GHz: 2 x 4dBi
Button: 1 x RESET
LED Indicator: 1 x SYS
Maximum Power Consumption: <11W
Power supply standard: 802.3af/at and DC: 12V 1A
Wireless
Frequency Band: 2.4GHz
Data Rate:
2.4GHz: 300Mbps
5GHz: 867Mbps
Wireless Standard: 802.11a/b/g/n/ac(wave2)
Max Transmit Power:
2.4GHz: 23dBm
5GHz: 23dBm
Sensitivity:
802.11b :-93 dBm
2.4 GHz 802.11n (MCS7):-72 dBm
5 GHz 802.11a :-93 dBm
5 GHz 802.11n (MCS7) :-74 dBm
Software
MU-MIMO: Support
Operating Mode: AP/Client AP
Hide SSID: Support
Max. No. of SSID:
2.4GHz: 8
5GHz: 4
Max. connected clients: 256
WEP: Support
WPA-PSK: Support
WPA2-PSK: Support
WPA: Support
WPA2: Support
Access control: Support
Adjustable power transmit: Support
AP isolation: Support
Connected clients control: Support
RSSI Threshold: Support
WMM: Support
VLAN tagging for SSID: Support
LED control: Support
Diagnostics: Support
Scheduled Reboot: Support
Reboot at a specified interval: Support
Centralized Management: Support
System Logs: Support
Firmware upgrade: Support
Reboot: Support
Reset Button: Support
Backup configuration: Support
Restore configuration: Support
Others
Default login IP: 192.168.0.254
Default Login Username: admin
Login Password: admin
Operation Temperature: -10℃ ~ 40℃
Operating humidity: 10%~90% non-condensing
Storage temperature: -30℃ ~ 70℃
Storage humidity: 10%~90% non-condensing
Why not take a look at our wide selection of Network Cables HERE