Description
Tenda N300 Wi-Fi 4G LTE Router
Tenda N300 Wi-Fi 4G LTE Router is our 4G LTE router with the latest LTE technology. Simply pop in your chosen SIM card and you will have access to high-speed Internet that will support multiple devices. The device supports VOLTE and CSFB technology and by connecting an external landline or wireless phone, you can surf the Internet and make calls simultaneously. Not only that the Tenda 4G680 is exquisitely designed so you can place it anywhere around your home to enhance your decor.
Free yourself with 4G LTE and Wi-Fi
Using the latest LTE broadband & 802.11N wireless technology, you can surf the Internet simply by connecting to the broadcast Wi-Fi. Whether you're in a rural home, on vacation, or working in a temporary place, the 4G680 always provide reliable service.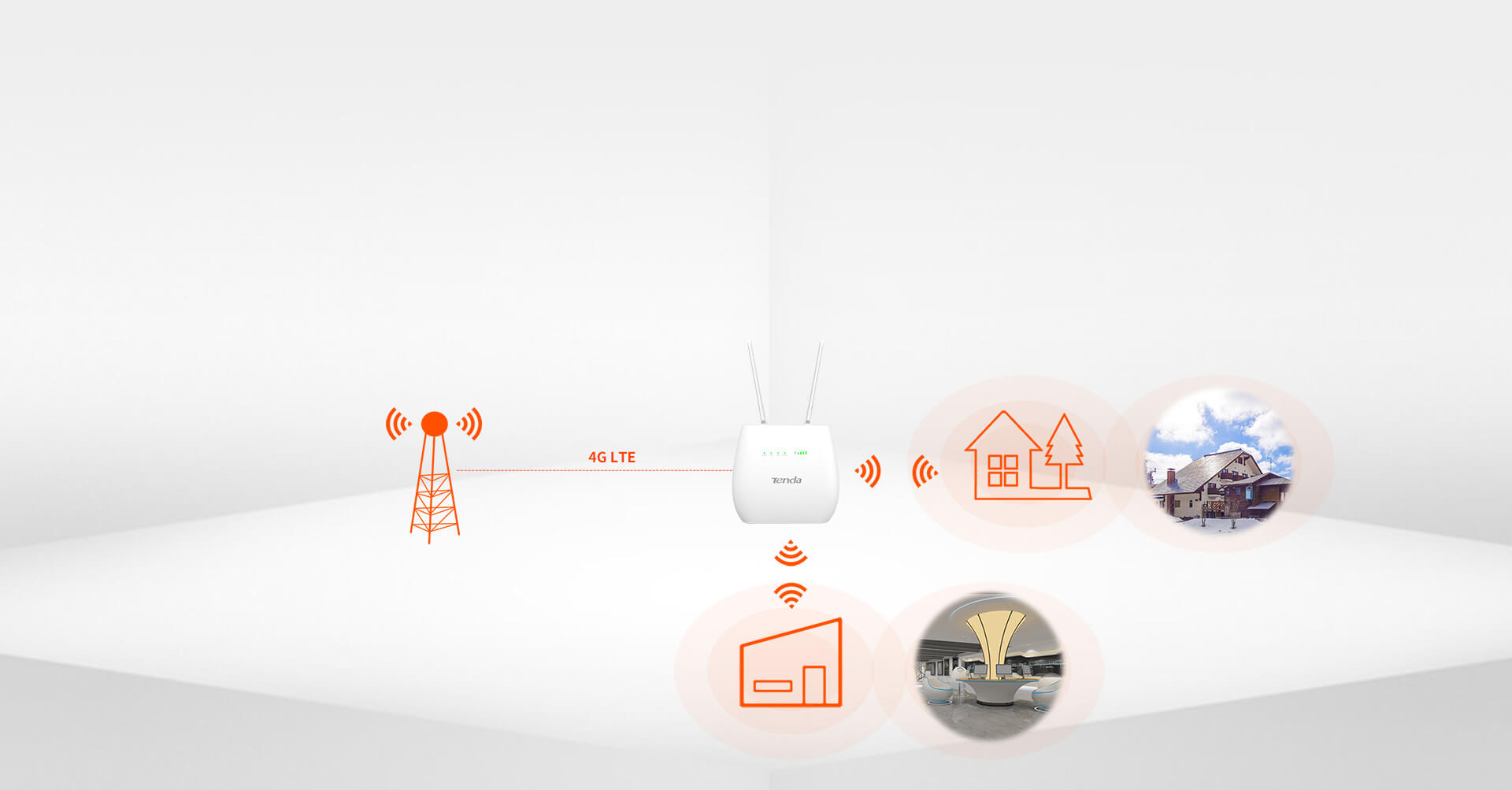 Easy to use, no configuration needed
The 4G680 will support over 300 mobile/cellular networks in over 135 countries. Just pop in your selected SIM card and then turn it on to enjoy high-speed Internet via Wi-Fi – no configuration required!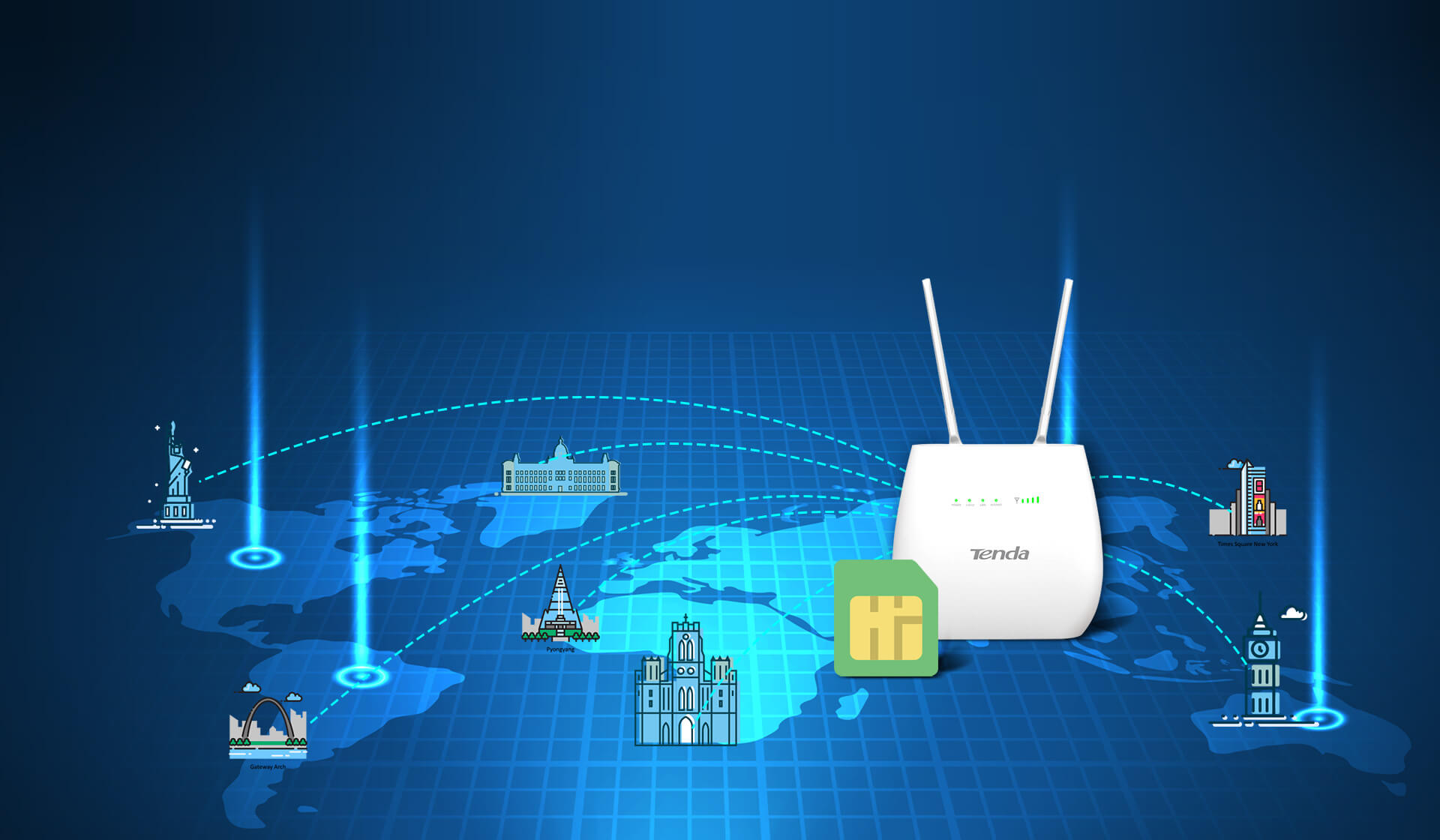 Enjoy the benefits of a fast 4G LTE Mobile Network
Supporting the LTE Category 4 network standard, the 4G680 can reach up to 150Mbps download speeds and 50Mbps upload speeds.
Smooth, strong Wi-Fi coverage
Enjoy smoother wireless network connections with the 4G680's robust Wi-Fi coverage that eliminates dead zones.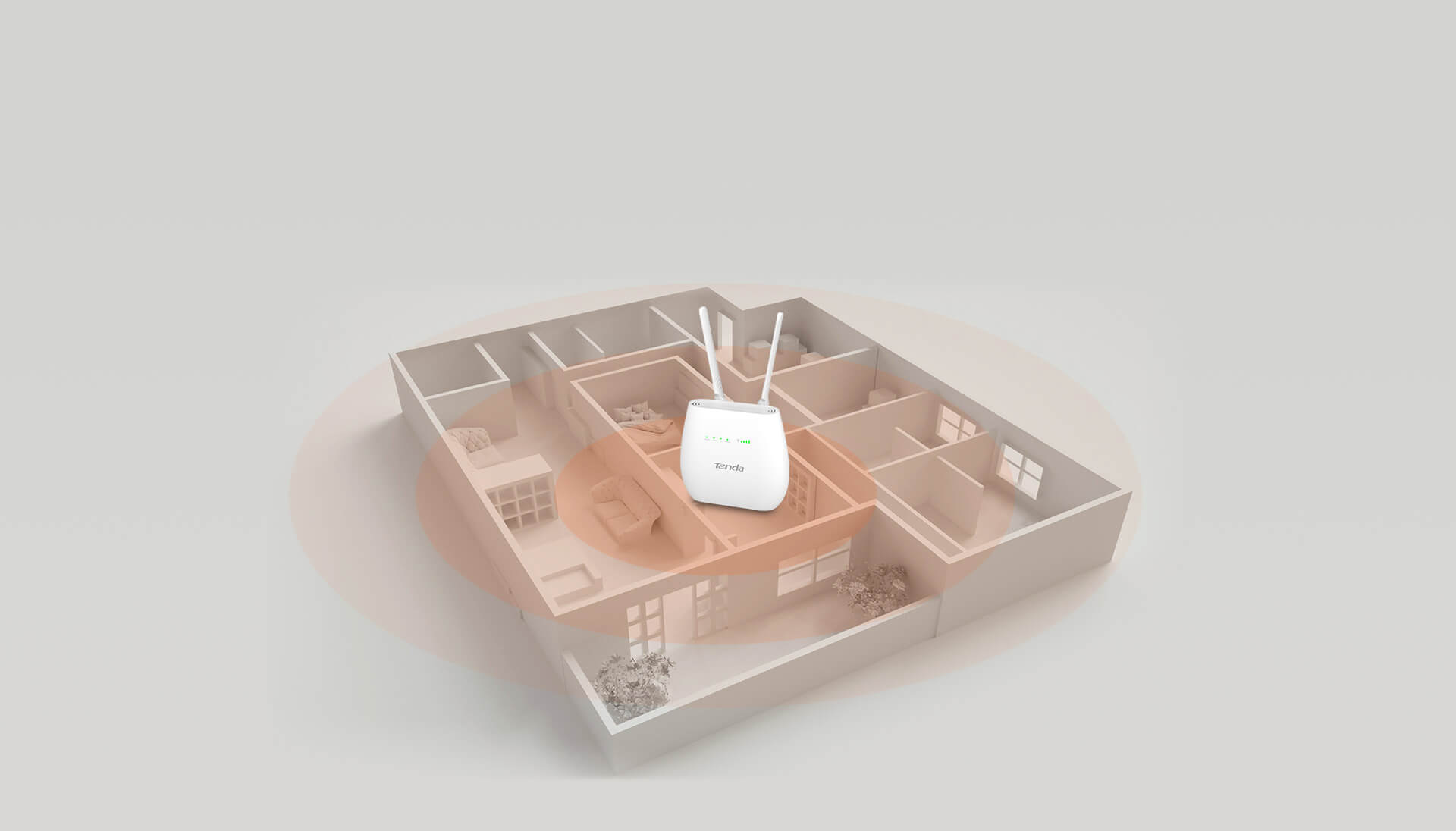 Get the most out of your Voice-calls
The 4G680 supports external landline phones via VoLTE( Voice over LTE) or CSFB (Circuit Switch Fallback).
Simply connect the landline phone to the phone port of the 4G680 and then you can make calls at home and surf the Internet at the same time.