Description
Toshiba 500GB Smartphone Store & Go
Stay cool. The Toshiba Canvio for Smartphone backs up your data and charges your smartphone in one single user operation, so you can focus on the important things in your life. All you need is the sleek Canvio for Smartphone and Android™ app – connect up and you get a backup each time you charge, automatically. There's no need to worry about the technical details. Your photos, videos, music, contacts, and documents are kept current and safe. And if you lose your phone or upgrade to a new model, just transfer the data to the new device and you're good to go.
Automatic smartphone backup and charging in one user operation

Ample space to back up a high number of photos, videos, music, contacts, and documents

Easy data transfer to new smartphones

Sleek and elegant design

Easy data management without a PC

Possibility to be used by several devices

User-friendly Android™ app

Supports Micro USB, Type-A, and Type-C USB
Easy 2-in-1 Operation
It's as easy as charging your phone. Just connect your phone to charge and backup takes care of itself automatically after activating the function in the easy-to-use Android app. You don't have to worry about saving important personal data anymore. Canvio for Smartphone does it for you.
To work with the Canvio for Smartphone your phone needs to support USB On-The-Go (USB OTG) function.
Looking Good
The elegant Canvio for Smartphone is a stylish addition to any room and includes a massive 500 GB capacity, giving you ample space to back up your photos, videos, music, contacts, and documents. You could store up to 120,000 music tracks or 220,000 images. [* Based on maximum individual file sizes of 4 MB music track and 2 MB image]
New Phone, No Problem
You'll be up and running quickly when you upgrade to a new phone. The Canvio for Smartphone provides an easy route that simplifies the set-up of new smartphones. It transfers your photos, videos, music, contacts, and documents simply and seamlessly from your old to your new device with just a few clicks.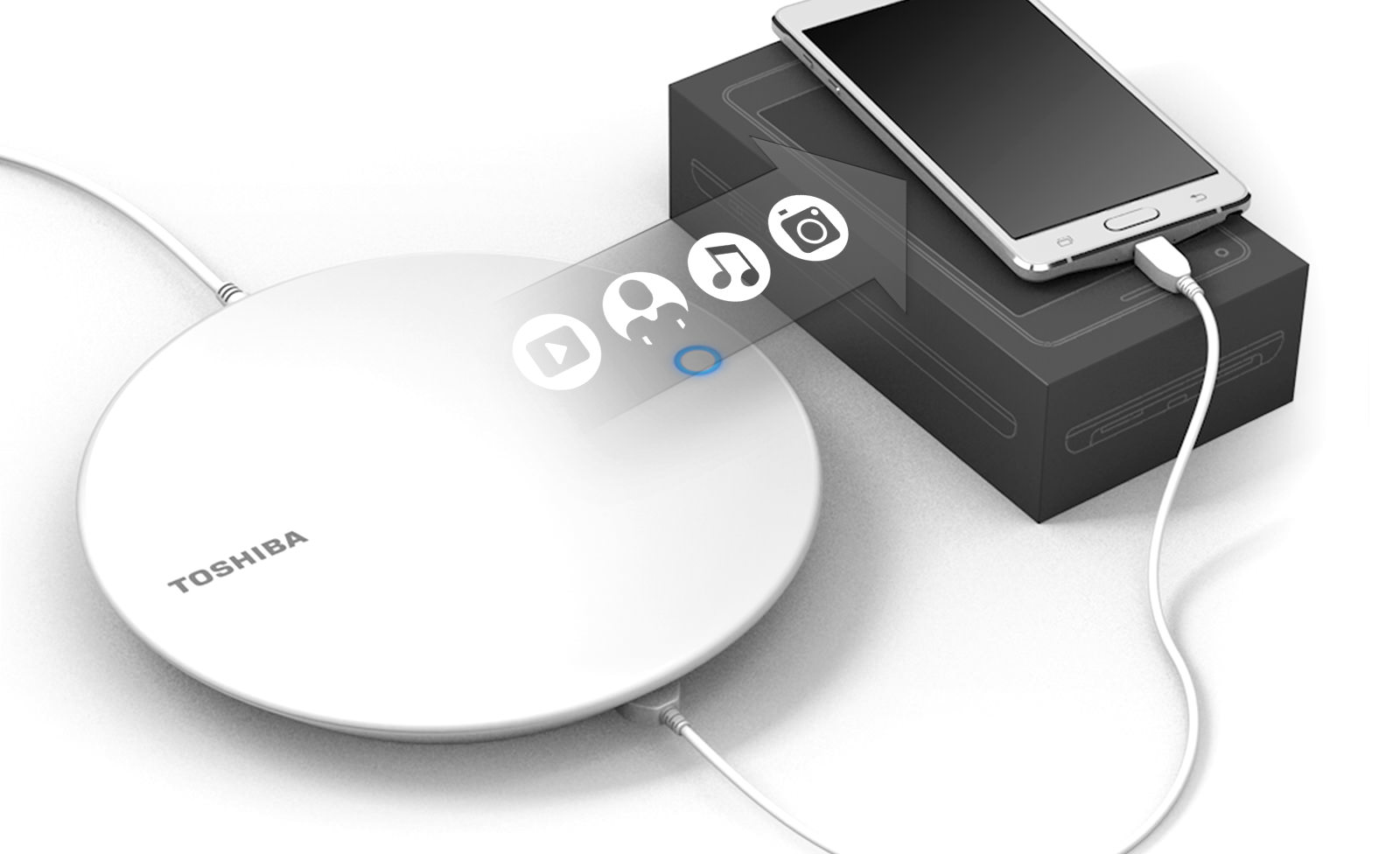 Peace Of Mind
A lot can happen to a smartphone: it might get dropped, soaked, or stolen. You'll never again have to worry about losing your contact list, documents, or that special video or photo. All you need is the Android app and the Canvio for Smartphones – your valuable data will be regularly backed up and stay secure.
One For All
Whether you charge in the living room or on your bedside table, your data is kept safely at home, avoiding the risks and costs of a cloud solution. And since the Canvio for Smartphone can be shared by several devices, the whole family will benefit – everyone can share their data and keep it safe and secure.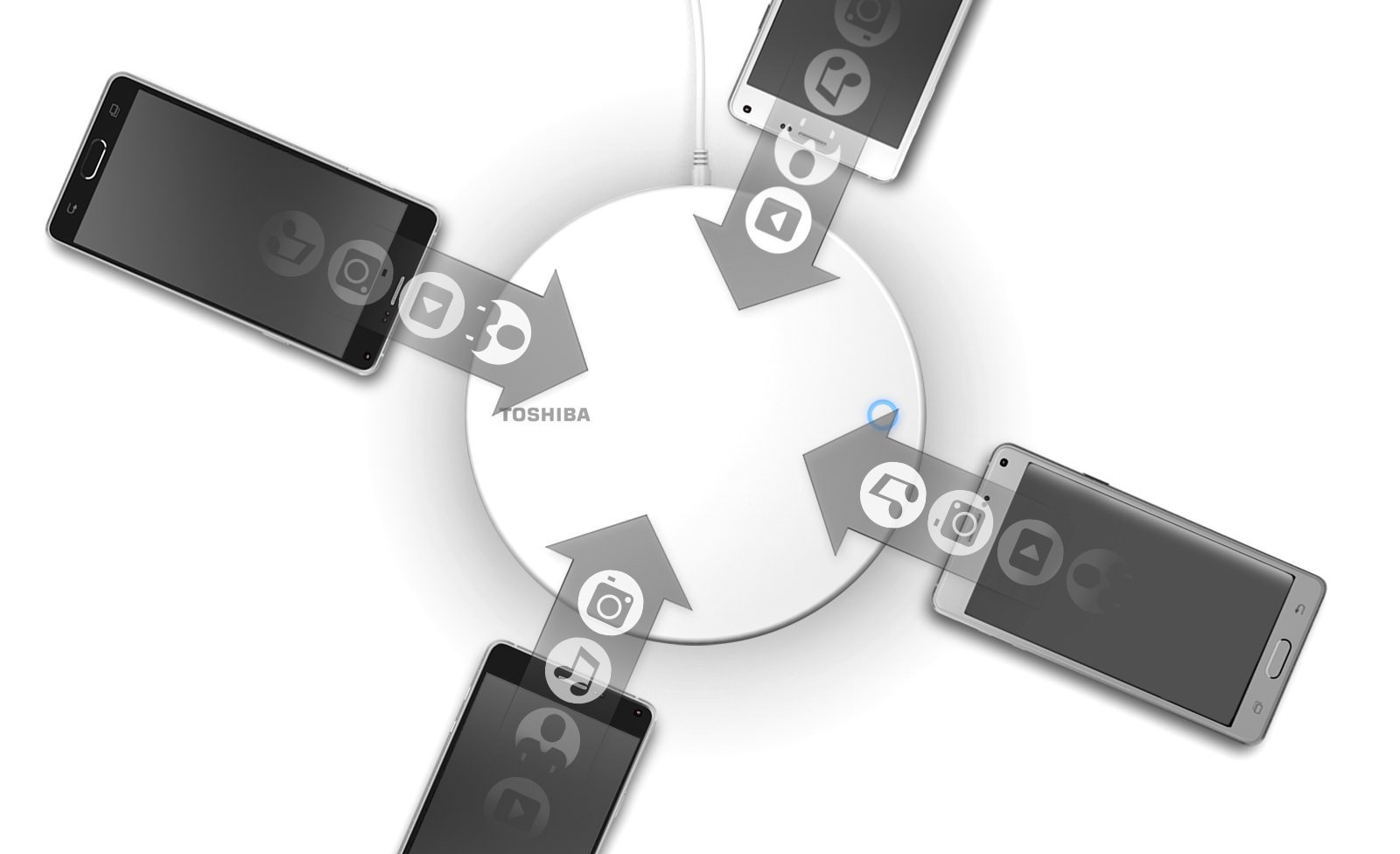 More Than Backup
The Canvio for Smartphone is also great for data management. Even without a PC, files can be copied and deleted via the smartphone app. Additionally, you can use it as a regular hard disk with your PC and play the stored files on your Smartphone. It supports Micro USB as well as Type-A and Type-C USB, offering you more flexibility to connect to existing and future devices.
Looking for a wireless router for your home as well? Why not take a look at all of the routers we have in store for you, just click HERE