Description
TRANSCEND 1TB MTE110Q PCI-E M.2 2280 SSD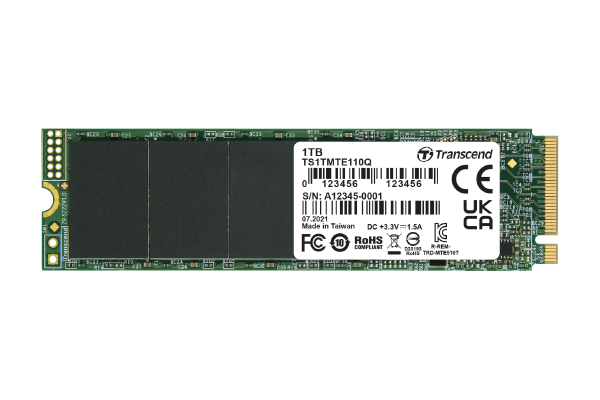 PCIe SSD 110Q
Transcend's 1TB MTE110Q PCI-E M.2 2280 SSD utilizes top-notch technology QLC 3D NAND to enhance storage density that supports read/write intensive workloads.
Implemented with PCI Express® Gen3 x4 high-speed interface.
The read speed is up to 2,000 MB/s while write speed is up to 1,500 MB/s.
To upgrade your computing devices, SSD 110Q is the most economical solution for all!
Best performance in the extreme
The Transcend's PCIe SSD 110Q follows NVMe 1.3 and utilizes the PCIe Gen3 x4 interface.
And this means four lanes are used for transmitting and receiving data simultaneously, resulting in compelling performance of up to 2,000MB/s read and 1,500MB/s write.
Less is more
You can leverage on the QLC 3D NAND technology, PCIe SSD 110Q stacks 4-bit-per-cell vertically to enhance the storage density.
QLC NAND supports read/write intensive applications, and leads SSD 110Q to become one of the flash memories with the highest density in the market.
More than that, 500GB and 1 TB storage options are available. Users can store as much data as they want!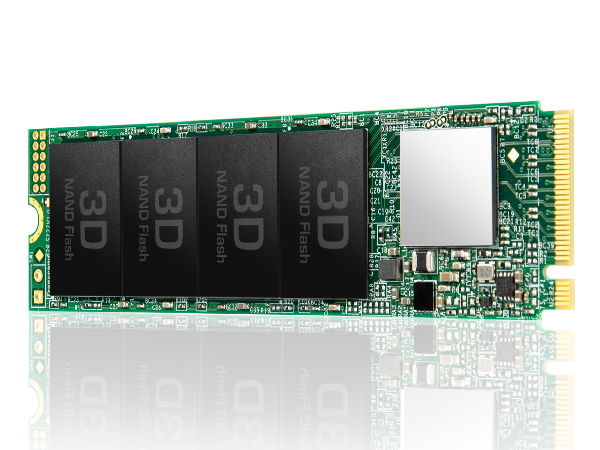 Understanding the NVMe PCIe interface
NVMe® (or NVM Express®) is a host controller interface standard designed to address the needs of enterprise and client applications that utilize PCIe®(PCI Express®) solid-state storage.
NVMe calls for better performance vectors than AHCI (Advanced Host Controller Interface), including scalable bandwidth, increased IOPS, and low latency.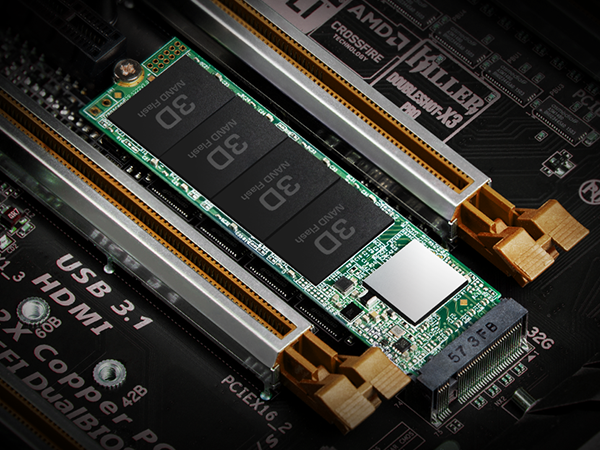 Low power, high efficiency
TRANSCEND 1TB MTE110Q PCI-E M.2 2280 SSD not only optimizes the transfer speeds and storage density.
Its low-power consumption also makes the device even more lasting and efficient. The most economical solution is up to you to choose.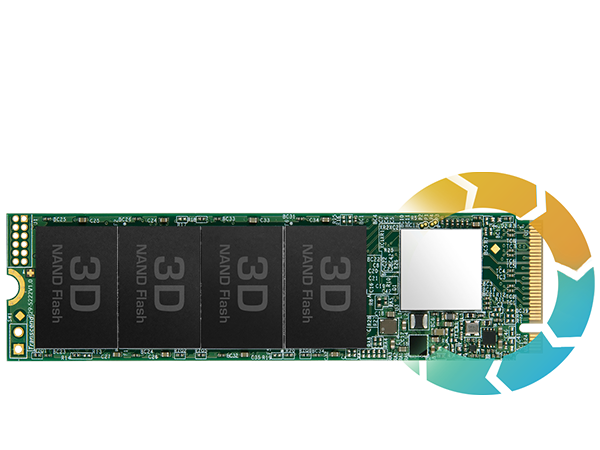 Transcend SSD Scope software
To keep your Transcend SSD running fast and error-free, Transcend's SSD Scope software application is available for download free of charge.
Monitor your SSD's health status with S.M.A.R.T. technology, enable the TRIM command for optimum write speeds, keep your SSD's firmware up-to-date, and migrate data from your original drive to a new SSD with just a few clicks.
Guaranteed quality
Furthermore,to ensure the utmost level of quality, Transcend SSDs undergo rigorous testing at all stages of production, including tests for vibration, temperature and humidity, speed, and functionality.