Description
Port Wired USB-C & USB-A Numeric Keypad
The Port Wired USB-C & USB-A Keypad is a wired USB-C & USB-A numeric keypad, ideal to complement your laptop without a numeric keypad.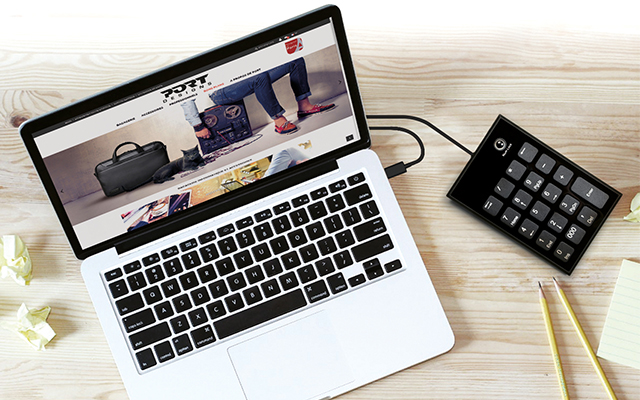 Indispensable if You Don't Have an Integrated Numeric Keypad
Indeed, this numeric keypad incorporates all the essential elements of a numeric keypad with the triple zero key, tabulation key, backspace and lock key of the numeric keypad.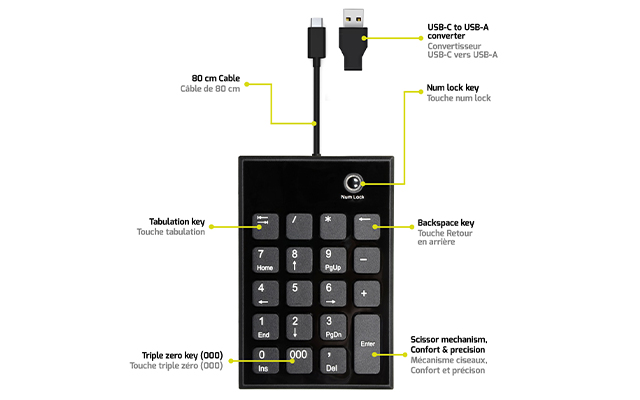 COMPATIBLE USB-C & USB-A
This wired numeric keypad has an 80 cm long cable, and a USB-C connector. A USB-C to USB-A adapter is provided. It is compatible with Windows and IOS operating systems.