Description
Samsung 860 EVO 500GB SATA 6GB/S SSD
2.5″ SATA III
Form Factor
The newest edition to the world's best-selling* SATA SSD series, the Samsung 860 EVO is specially designed to enhance performance of mainstream PCs and laptops. With the latest V-NAND technology, this fast and reliable SSD comes in a wide range of compatible form factors and capacities.
*Sources: NPD (US data from Jan. 2015 to Oct. 2017)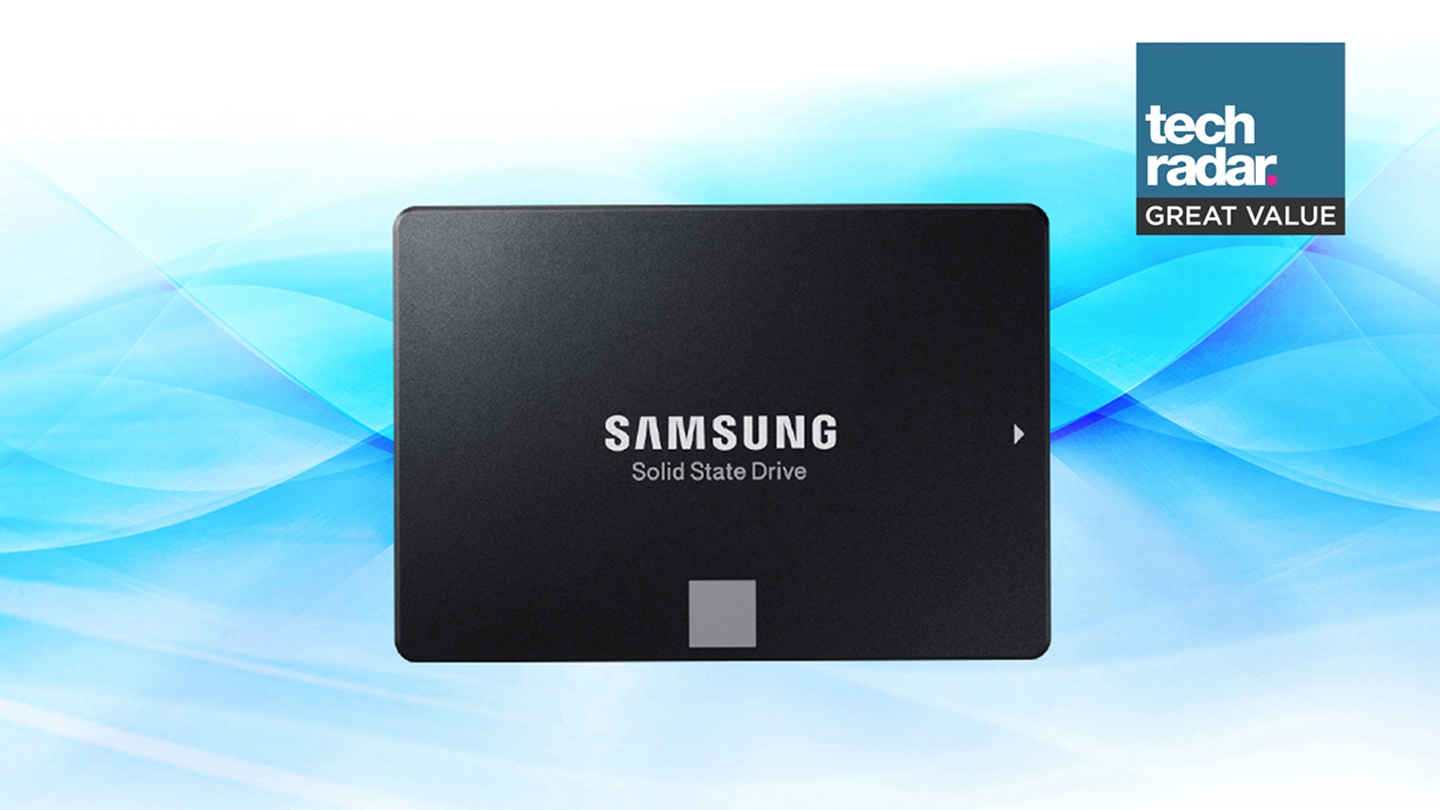 Speeds are consistent, even under heavy workloads and multi-tasking allowing for faster file transfer. The 860 EVO performs at sequential read speeds up to 550 MB/s* with Intelligent TurboWrite technology, and sequential write speeds up to 520 MB/s. The TurboWrite buffer size* is upgraded from 12 GB to 78 GB.
* Performance may vary based on SSD's firmware version and system hardware & configuration. Sequential write performance measurements are based on Intelligent TurboWrite technology. Sequential performance measurements based on CrystalDiskMark v.5.0.2 and I0meter 1.1.0. The sequential write performances are Intelligent TurboWrite region are 300 MB/s for 250/500 GB and 500 MB/s for 1 TB.
* Test system configuration: Intel Core i5-3550 CPU @ 3.3 GHz, 4 GB, OS – Windows 7 Ultimate x64, Chipset: ASUS P8H77-V  .
* The TurboWrite buffer size varies based on the capacity of the SSD; 12 GB model, 22 GB for 500 GB model, 42 GB for 1 TB model and 2/4 TB for 78 GB. For more information on the TurboWrite, please visit www.samsungssd.com.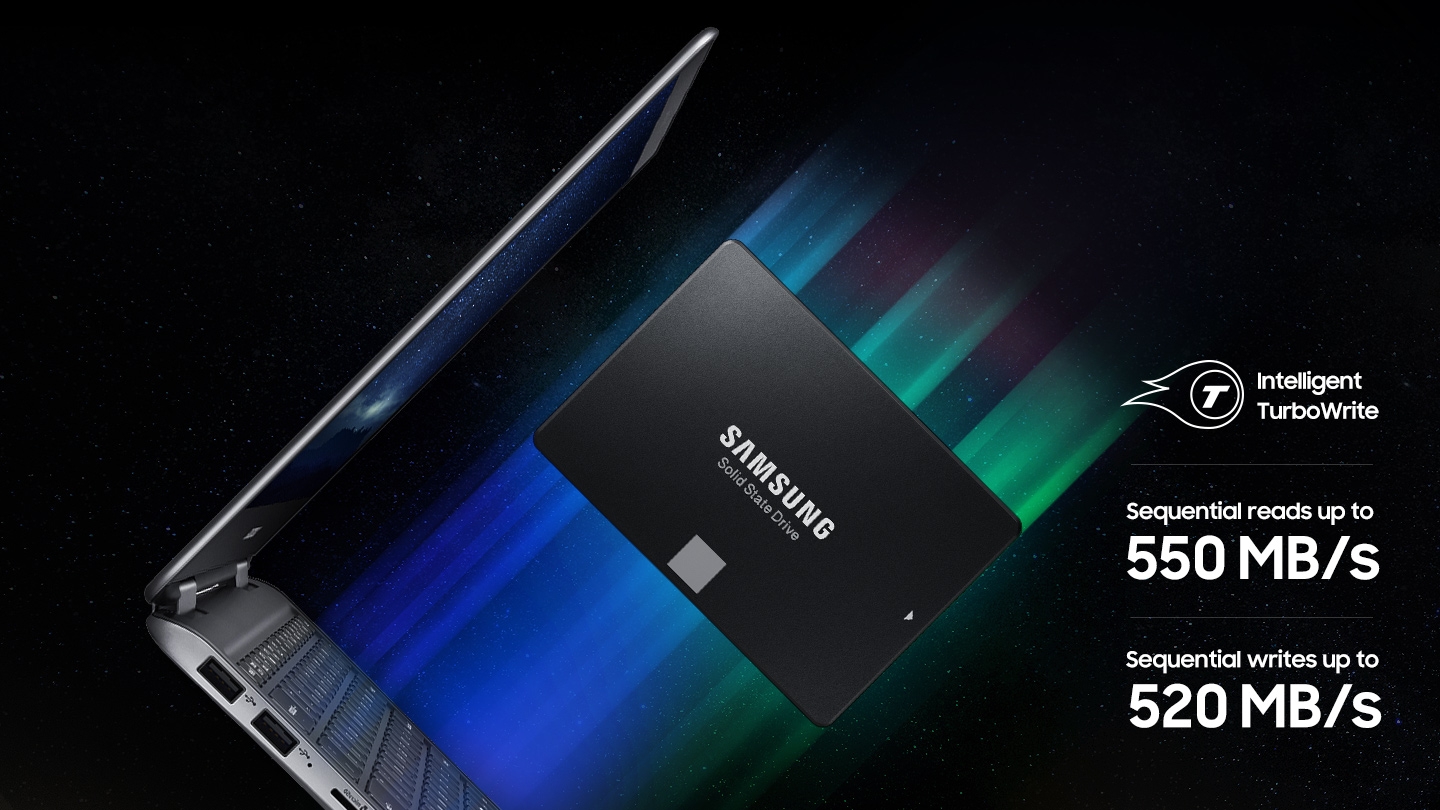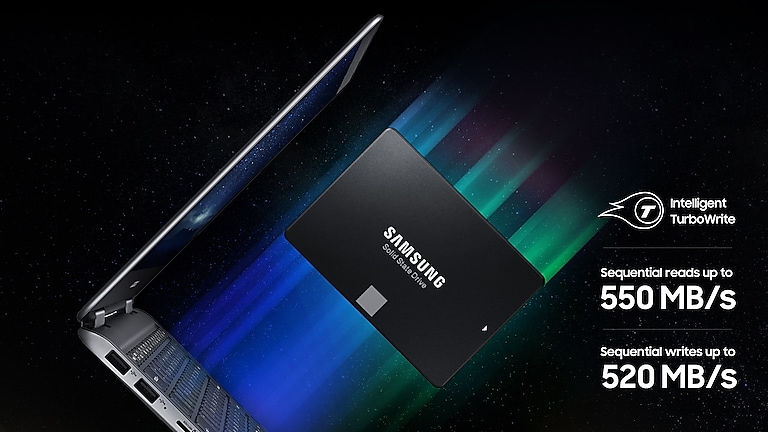 Up to 8x higher TBW (Terabytes Written)* than the 850 EVO. Feel secure storing and rendering large sized 4K videos and 3D data used by the latest applications. The Samsung 860 EVO with V-NAND technology is backed by a 5-year limited warranty.*
* Warrantied TBW for 860 EVO: 150 TBW for 250 GB model, 300 TBW for 500 GB model, 600 TBW for 1 TB model, 1,200 TBW for 2 TB model and 2,400 TBW for 4 TB model.
* 5-years or TBW, whichever comes first. For more information on the warranty, please find the enclosed warranty statement in the package.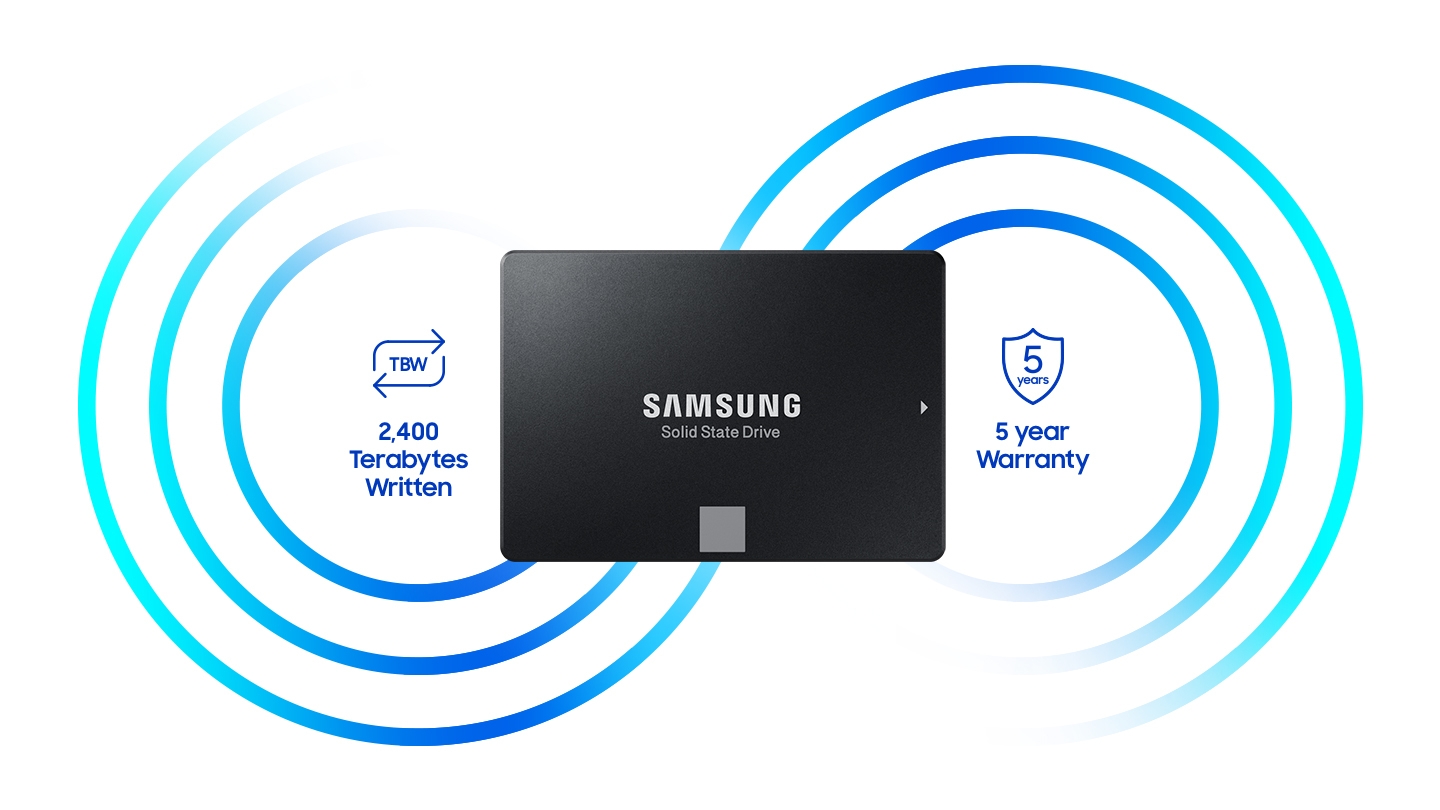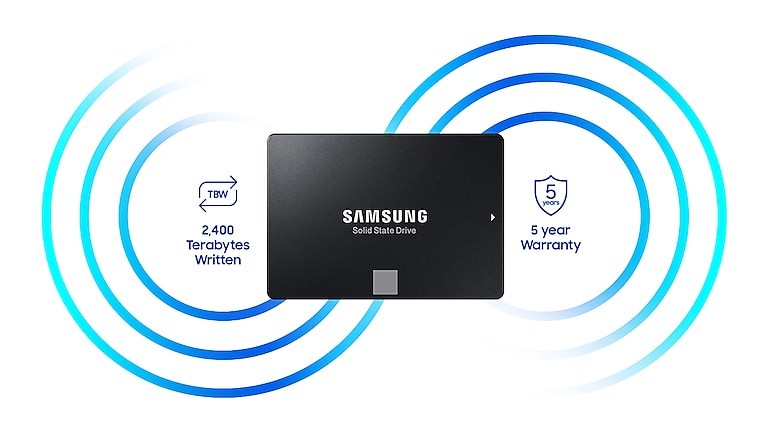 Benefit from faster, more fluid communication with your host system. The refined ECC* algorithm and a new MJX controller generate higher speeds, and the improved queued trim enhances Linux compatibility.
* Error correction Code