Description
ThunderX3 TGC12 Black & Blue Gaming Chair
The ThunderX3 TGC12 Gaming Chair is a racing seat design gaming chair with a faux leather cover and carbon-fibre-like seams. Diamond shaped upholstery on the chair with firm padding in the contact areas ensure a comfortable experience while seated for long hours.
From the living room to the gaming room, plan the next world domination from the comfort of your gaming chair.
FEATURES
Cushions for head and back
Adjustable reclining backrest
2D armrests
Rocking function
Adjustable seat height
Strong Class 4 gas-lift
ALL-DAY COMFORT
The ThunderX3 TGC12 Gaming Chair is a firm seat with a smaller headrest and back cushion for all-day comfort and support.
POWER NAP
A power nap will boost your memory, cognitive skills, creativity, and energy level. With the backrest adjustable up to 180°, you can lie straight down to power nap or just stare at the ceiling – whichever you prefer.
STRONG AND STURDY
Class-4 hydraulic lift supports up to 150kg.
| GAS LIFT | CLASS1 | CLASS2 | CLASS3 | CLASS4 |
| --- | --- | --- | --- | --- |
| BEARING WEIGHT (kg/lbs) | 100kg / 220lbs | 120kg / 265lbs | 150kg / 331lbs | 150kg / 331lbs |
| CHARACTERISTICS | Not approved by BIFMA | Not approved by BIFMA | Approved by BIFMA X5.1 | Approved by BIFMA X5.1 |
| | Quality not guaranteed | Normal office chair selection | Gaming chair selection | Advanced gaming chair selection |
BIFMA is a trade association for business and institutional furniture manufacturers.
ADJUST FOR COMFORT
Adjust the seat height to your preferred seating position, and lie back down to take a break or power nap while you plan your next move. Or just switch to the rocking mechanism while you rock back and forth in glee at the winning move you just executed.
RELAX
Rest your forearms on the two-directional armrests – adjust the height and position. Perfect for positioning your elbows just right during long hours of gameplay
ROCK ON
Sit down. Lean back or put your feet up. Rockers not only reinvigorate us by promoting blood flow but also soothe us simply by rocking in a rhythmic movement.
ADJUST SEAT HEIGHT
Pneumatic seat-height adjustment with a 360-degree swivel. Perfect for gamers between 160cm – 185cm tall.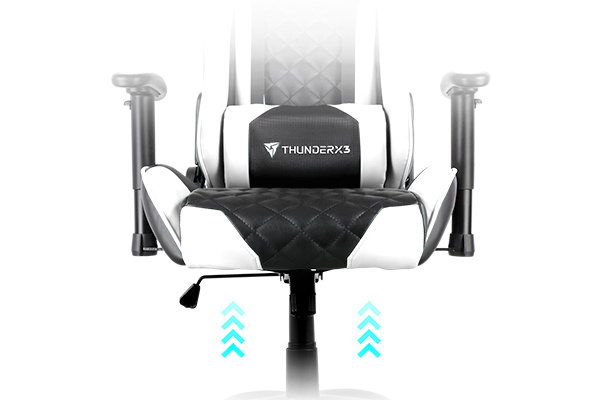 BUILT TO LAST
It is the combination of quality, solid materials and mechanisms that make ThunderX3 chairs the better choice.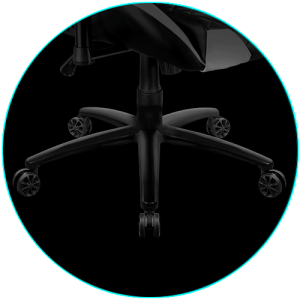 STURDY BASE
A uniquely designed strong sturdy nylon base ensures your chair remains stable and is built to last.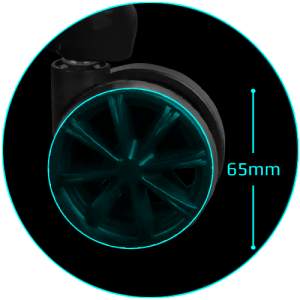 ROLL IT
Nylon wheels ensure a smoother movement.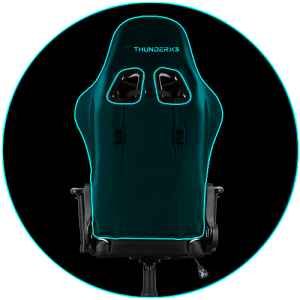 JUMP ON IT!
A tough metal frame ensures the chair doesn't warp or break.
CHAIR DIMENSIONS