Thousands of PC owners are now free to upgrade their computers to Windows 11.
It isn't recommended for anyone to install Windows 11 today because it looks nice, but almost no big features from Windows 11 have been implemented yet, it is almost certain that there will be some launch day issues no matter how great a new version of Windows is. It is much less buggy than previous Microsoft launches. The first update to Windows 11 should improve its performance, and it will only get better in the coming months. Upgrading now to Windows 11 should not have an impact on your gaming performance. Windows 11 has been tested on a few machines and have experienced only very minor issues.
Transparency and rounded edges were all the rage in the mid-2000s. In comparison, transparency and glassy user interfaces were all the rage in Windows Vista and Windows 7. The company abandoned that style ten years ago for sharp edges and solid colours before returning to its original style with softer edges and solid colours after a decade of sharp edges and solid colours.
Here are a few features:
Similar to that classic Windows XP wallpaper, the taskbar and the rounded edges and colours display a similar airy lightness; The new sound effects in Windows 11 are much more pleasant, too. Hovering over the maximize option now lets you select different ratios and arrangements with the window snap feature, such as a 70/30 split.
If you use more than one monitor and turn on your second one while Windows 10 is running, it spends a few seconds trying to figure out what to display where – with Windows 11 if a second monitor comes online, your primary monitor's desktop will briefly zoom out to indicate display changes.
Getting more out of the Settings menu without diving into advanced settings has been greatly simplified and improved from the masses of wasted white space in Windows 10, however, the Control Panel still looks the same.
In addition, the Start menu looks much cleaner than the chaos of tiles that were present in Windows 10, although it is less functional as a result. Some users have lost some of the best features of the taskbar/Start revamp, such as the ability to stick the taskbar to the side of the screen or right-click it to access the task manager, but Microsoft might add these lost features back in over-time. Microsoft's presentation on Windows 11 talked about a few big features, mostly ones that touch on gaming, but these features simply haven't been released yet.
It includes some nice surprises, such as the Tenor for inserting gifs in your emoji menu (Windows key + .) and the bundles in your clipboard history for pasting (Windows key + V).
Features that are still to come:
DirectStorage and Auto HDR could make your PC much more useful, but it's entirely up to you whether you have an HDR monitor, which is still extremely rare for PCs, or more expensive TVs. Microsoft originally planned to make DirectStorage an exclusive feature of Windows 11 before adding support for Windows 10 as well. Developers must implement the DirectStorage API in order for it to work, however. So, even if you have the fastest NVMe SSD, you will not be able to take advantage of this on launch day.
A New & Improved Microsoft Store? It's a little nicer to browse, but it's still full of useless apps most PC gamers won't ever use, when looking for the programs they want, instead of searching on Google. You can view the progress of the download of any game you have installed from the Xbox app in the Microsoft Store library. If you browse around the Xbox app, you can also pick up some new suggestions. Some key Windows programs have been redesigned by Microsoft, including Paint and the Snipping Tool, but oddly neither are available upon launch.
A new driver model is introduced in Windows 11; all your old hardware and their drivers will still likely work, assuming they worked in Windows 10.
Is it Free to Upgrade to Windows 11?
Microsoft says it expects to offer free updates to all eligible devices by mid-2022, though the automatic rollout will be slow. As Microsoft did not state a cut-off date when it introduced Windows 10 5 years ago, Windows 11 will be free for two to five years after its release.
Windows 11 is available today for PCs that do not meet the minimum requirements, but Microsoft warned in August that those PCs will not be eligible for any security updates, therefore it's best to wait until we see whether Microsoft changes this policy before upgrading your PC if your PC does not meet the current system requirements.
Do you need a Windows Key? You don't need a key if you are upgrading from Windows 10 — that's free. If you are installing Windows 11 from scratch, you can choose to install it without a key and let Microsoft automatically pull in your Windows 10 credentials.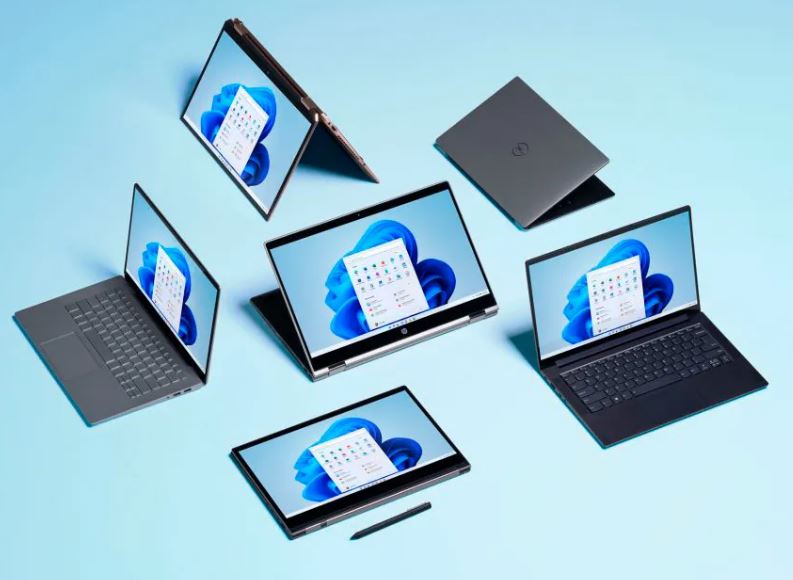 Should you wait a few months before upgrading to Windows 11?
By waiting for the first big Windows update, developers will have more time to implement hundreds of bug fixes and, most importantly, Microsoft will hopefully reinstate the features that have been missing from the system. In light of its ongoing confusion over its system requirements, the launch of Windows 11 may have been unnecessarily rushed; therefore, a few more months of work on its first major update can deliver the OS fully optimized. If you still decide to go ahead and upgrade to Windows 11, PC Gamer has a guide here for you on how to do it properly.
Original Source of Article: PC Gamer